Last Saturday,
my
personal website
hit a huge milestone when it logged over
a million
visitors! I would've blogged about this three days ago, if not for the dramatic events that occurred in Charlottesville, Virginia
over the weekend.
I'd like to point out that none of those hits that allowed
Parman's Page
to reach a million visitors came from
me!
I use
StatCounter
...and it fortunately allows me to block the IP address of the place
(not just including my current Verizon Fios connection at home)
where I was using Wi-Fi to visit my site at the time. There's been a few times where that place's IP address was unexpectedly changed, causing my hitcounter to record my own visits before I noticed the mistake. Thanks to
good ol'
StatCounter, however, I just logged onto my account on the stats-gathering website to restore my hit counts back to the number they were at before I visited my webpage...and to include that new IP address in the list of addresses to block.
Anyways, it's so cool to hit the seven-figure mark in terms of the number of people around the world who checked out Parman's Page. It only took
??
years and the addition of 100+ pages to my website over more than a decade to do so. I started using Statcounter back in 2004... Do the math!

Happy Tuesday.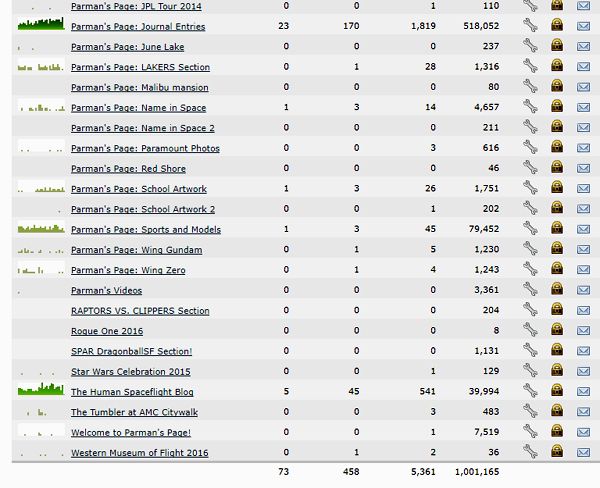 StatCounter