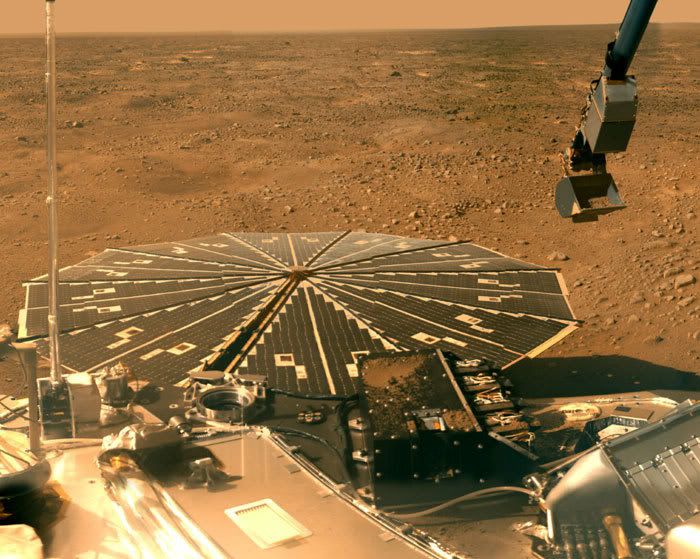 TEN YEARS AGO TODAY,
the
Phoenix
Mars lander
safely touched down
on the Red Planet...starting a very successful mission that almost lasted 6 months even though it was only suppose to survive for 3. During its mission, Phoenix came in contact with water ice at its landing site on the Martian northern plain, which is why NASA sent the spacecraft there in the first place. The space agency had hoped the lander would come back to life after the mission came to an end on
November 10, 2008
(due to low power being generated by Phoenix's twin solar panels because of the onset of Martian winter)
, but an image taken by the
Mars Reconnaissance Orbiter
in 2010 showed that there was no chance that Phoenix would ever come back to life.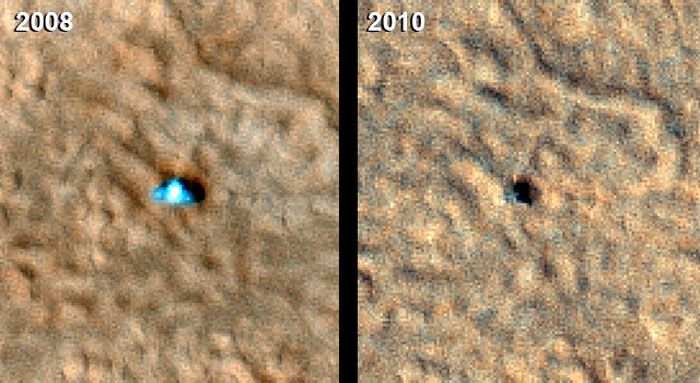 Even though Phoenix now lies dormant near the Martian north pole, its legacy continues. Its successor—the
InSight
Mars lander—successfully launched from Vandenberg Air Force Base in California
20 days ago,
and is set to touch down at Elysium Planitia on the Red Planet this Cyber Monday
(November 26)
. Here's hoping that 2008 completely repeats itself with a successful arrival by InSight six months from now, and this lander joins the
Curiosity
and
Opportunity
rovers as the only active spacecraft on the surface of Mars. Happy Friday!
All images above courtesy of NASA / JPL - Caltech / University of Arizona / Texas A&M University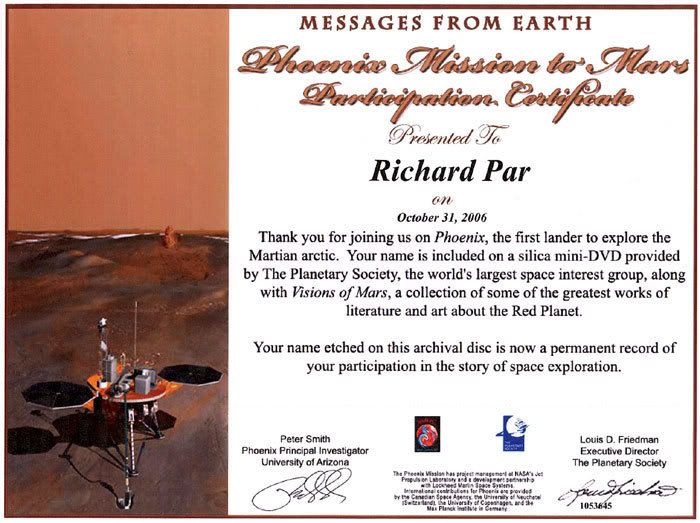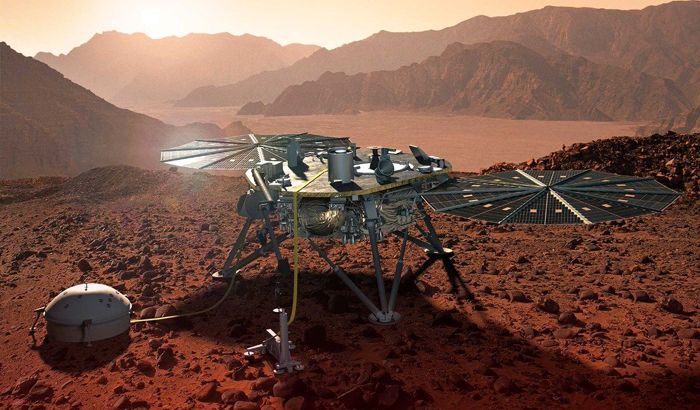 Lockheed Martin