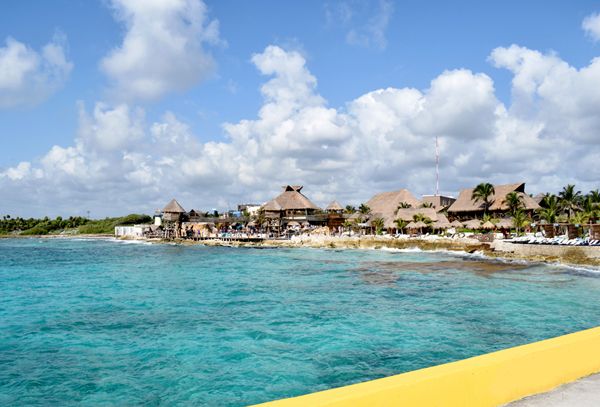 Just thought I'd share
these pics that I took one month ago today...when the ship I traveled on during an 11-day cruise, the
Norwegian Jade
, made a 7 to 8-hour stop at Costa Maya on the eastern coast of Mexico. I took these images before and after I visited the Mayan ruins in Chacchoben on the same day
(you can see the photos in the link below)
. Costa Maya was the sixth and final port that the Norwegian Jade docked at before we returned to Miami on March 23. As you can see, this is a beautiful locale... Cancun is a 4 to 5-hour trip from this resort.
(I have no intention of going to Cancun.)
Hope y'all are having a great weekend!
PS:
Six of these ten photos were taken with my Nikon D3300 DSLR camera. Guess which ones?
LINK:
Additional photos I took on my cruise to Central America