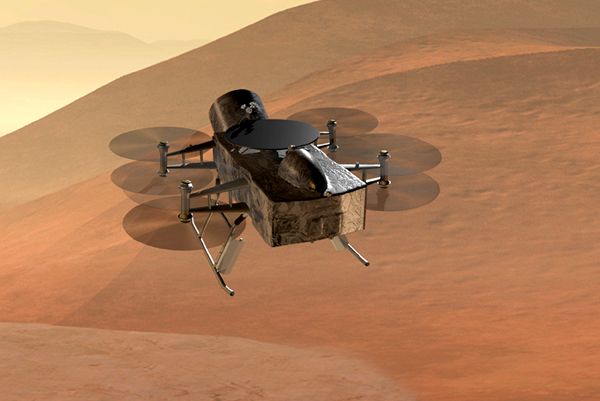 NASA
MERRY CHRISTMAS, EVERYONE!
Just thought I'd mark today's joyous occasion
(unless of course, you live here in the United States and constantly read about politics)
by sharing these images I found online of the
Dragonfly
rotorcraft that will hopefully emerge victorious when NASA announces
its fourth New Frontiers space mission
in mid-2019. The two screenshots directly below, in particular, totally hype me up in terms of the type of vehicle that will hopefully fly through Titan's atmosphere when it arrives at Saturn's largest moon in 2034 after launching from Florida in 2025. These screenshots came from
this fascinating YouTube video,
while the video itself was posted on the
main mission website
for Dragonfly.
All I can say is, next decade could prove to be an exciting one for space aficionados like myself who wish to see another spacecraft join the
Europa Clipper
in studying an intriguing ocean moon orbiting a gas giant in our solar system. But we'll find out what NASA ultimately selects less than two years from now...
Happy Holidays!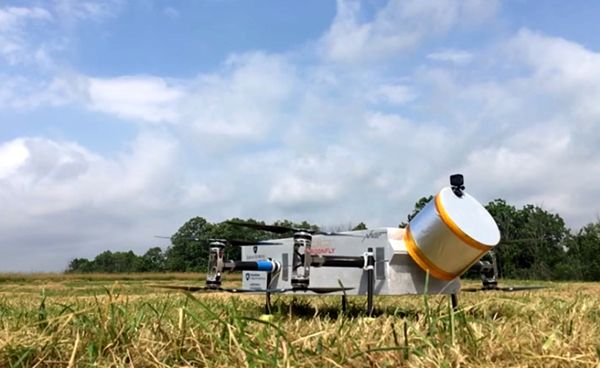 Johns Hopkins University - Applied Physics Laboratory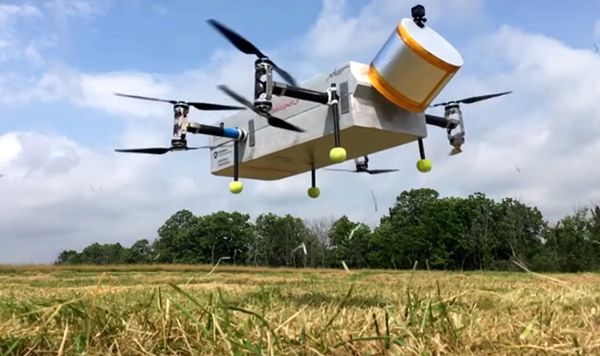 Johns Hopkins University - Applied Physics Laboratory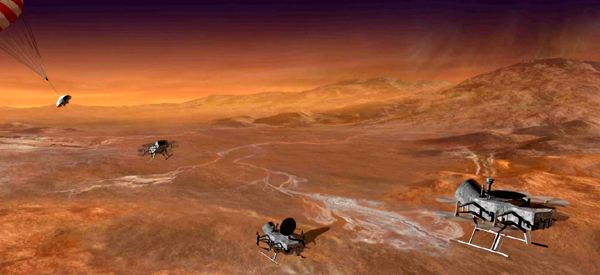 APL / Michael Carroll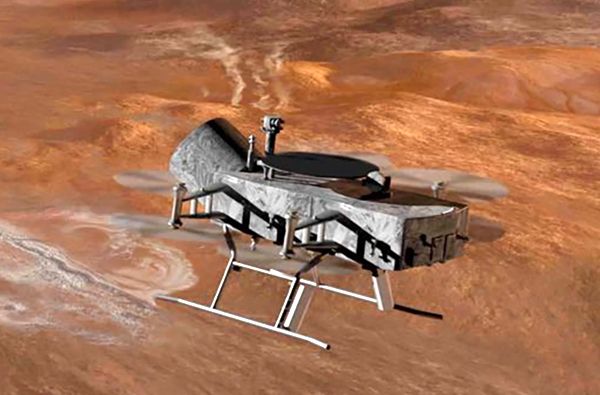 APL / Michael Carroll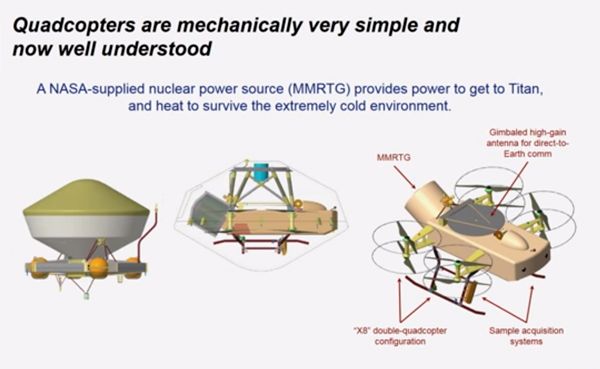 Johns Hopkins University - Applied Physics Laboratory