Just thought I'd share
these pics that I took at the book signing for Beth Behrs, who plays Caroline Channing on the CBS sitcom
2 Broke Girls
, at
The Grove
in Los Angeles tonight. Behrs was very nice in person...going into detail about what motivated her to write
The Total ME‑Tox
, and how she employed the routines and recipes in her book when she wasn't on set at Warner Bros. Studio filming a 2 Broke Girls episode. Oh, and she's
left-handed
too—just like
me!
Very cool! Though we'll ignore the fact that she's a highly-paid celebrity who's now happily engaged to another dude. Anyways, I'm wondering if Kat Dennings
(who plays Caroline's BFF Max Black on 2 Broke Girls)
will ever write her own book as well...and of
course,
promote it at
Barnes & Noble
at The Grove like Behrs did a few hours ago. We'll see.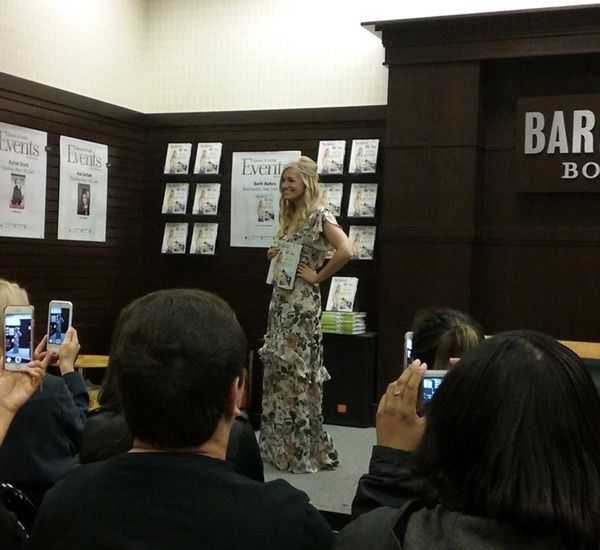 I'll be heading back to The Grove next Tuesday to meet an actress on another CBS sitcom that I watch...and it happens to be my favorite show on TV right now! Stay tuned.