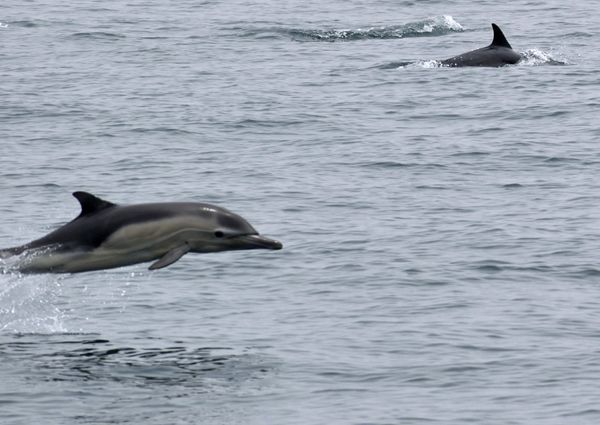 Just thought I'd end
this month with these photos—taken with my Nikon D3300 camera—that I shot during a whale-watching trip I went on almost three weeks ago
(on June 11)
. I didn't see any whales on this excursion
(though other folks on my boat say that they spotted the tail fin of a whale protruding from the water several miles away)
, but I
did
take lots of images of a pod of dolphins that surrounded my boat as it made its way out to sea. And before the boat returned to its dock at Dana Point harbor in Orange County, CA, the captain parked the vessel near a buoy where a couple of sea lions and a lone sea gull were resting on during that warm spring day.
Of course,
I didn't really need to tell you this when you could've just checked out all of the pics in this Blog entry!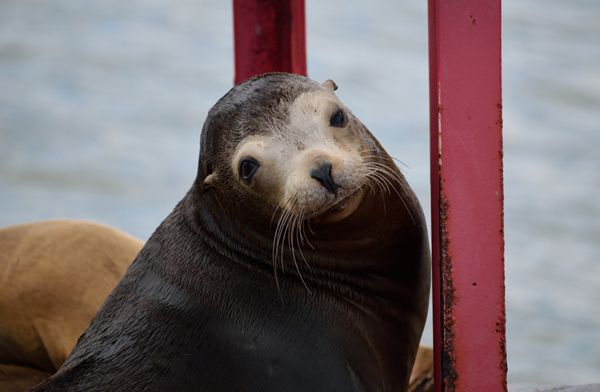 Will I go whale-watching again, you ask?
Definitely!
Though I'll probably wait till October 4
(my birthday)
to head back to Orange County. To paraphrase Wayne Campbell
(Mike Myers)
from the 1992 movie
Wayne's World
: "I
will
take whale photos with my DSLR camera... Oh
yes,
I will." Yep, that was cheesy. Happy Sunday!