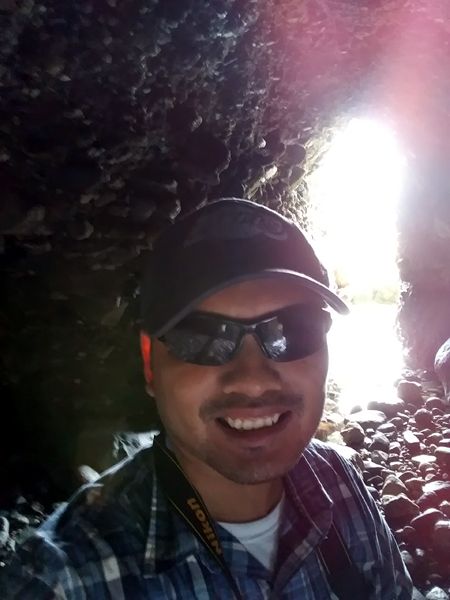 Just thought I'd end
this month with these images that I took at Dana Point in Orange County, California ten days ago. Using my Nikon D3300 camera, I first drove up to a hilltop hiking trail to shoot some high-angle snapshots of Dana Point Harbor...and afterwards, parked near the Ocean Institute next to the beach to begin a 1.2-mile
(round-trip)
hike to Pirate's Cave. Initially, it was me and a couple of cute, random women who ventured along the side of a cliff as we made our way to the small cavern. But as the journey continued, the coastline got rockier...with the thin trail of dirt that we were carefully treading on disappearing into a vast field of slippery rocks and large boulders. Within a few minutes, I found myself alone on the path as the women decided to call it quits since the trail to Pirate's Cave became too rocky to traverse any further. I briefly turned to look back at the women as they stood on large rocks and apparently continued to watch as I made my way towards the hollow destination. I'll admit that being the last man standing, so to speak, was a confidence and testosterone-booster!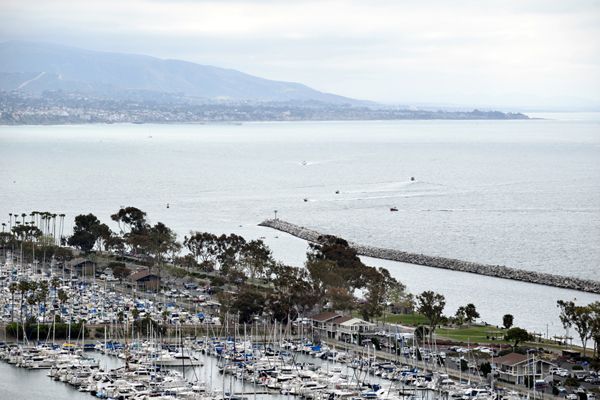 So as the photos at the bottom of this entry show, I made sure to get as many cool pics that I could before I headed back to the main beach
(I had
no
interest to be inside the cave once the tide rose back up)
. Will I return to Pirate's Cave, you ask?
Nah...
No need to tempt fate as there were a few times when I was afraid that I might lose my footing and twist my ankle on the rock-filled journey to and from the cave. However, I
do
intend on heading back to Dana Point in a matter of weeks to go whale watching! Carry on.