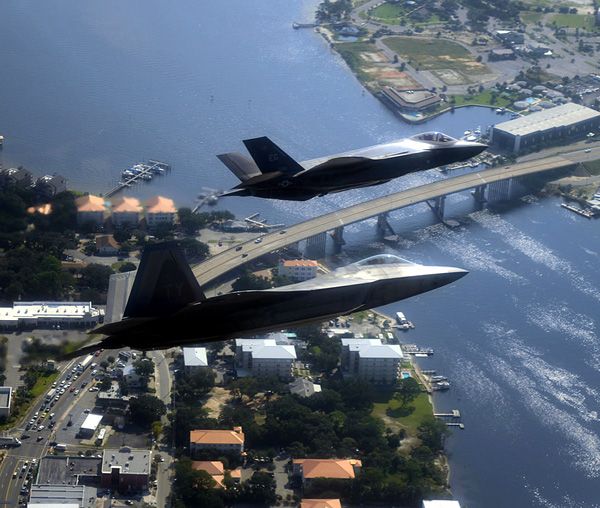 U.S. Air Force photo
A few days ago,
I stumbled upon these cool photos showing the
F-22 Raptor
and
F-35 Lightning II
(both built by Lockheed Martin)
flying together on training missions. Pretty awesome... The F-35
(specifically the 'B' variant, which will be flown by the U.S. Marine Corps)
is set
to become operational by late next year,
while the Raptor saw it first use in combat
two months ago in Syria.
The best of American air power is now flying in tandem through the wild blue yonder!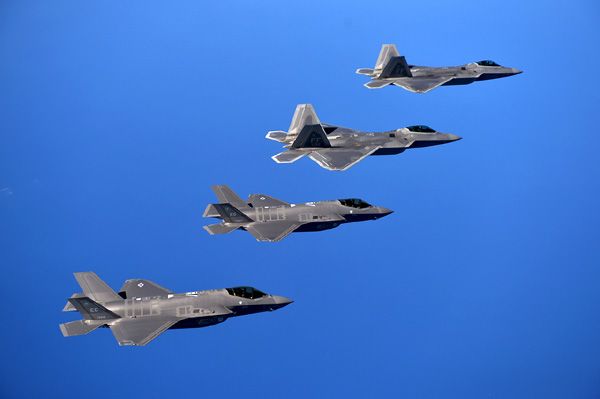 U.S. Air Force photo / Master Sgt. Shane A. Cuomo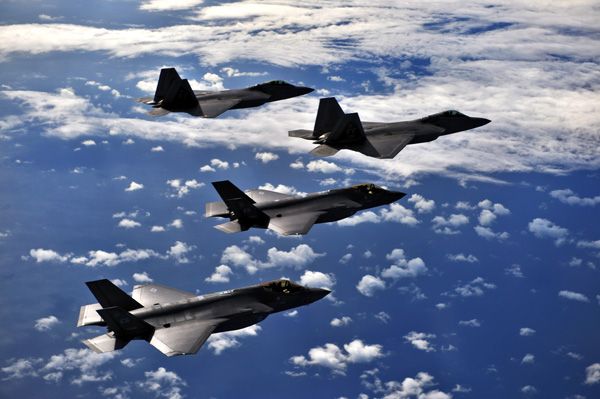 U.S. Air Force photo / Master Sgt. Shane A. Cuomo
U.S. Air Force photo / Master Sgt. Shane A. Cuomo