Lockheed Martin / U.S. Navy
Almost two months after its older sibling,
the
F-22 Raptor
,
finally saw combat
by going on bombing runs against the Islamic State in Syria, Lockheed Martin's
Joint Strike Fighter
(JSF)
achieved another milestone in its development program when the U.S. Navy's variant—the
F-35C Lightning II
—made a carrier landing aboard the
USS Nimitz
. The arrested landing took place yesterday, with America's newest jet fighter symbolically touching down aboard our nation's oldest active aircraft carrier off the coast of San Diego, California. The F-35C is scheduled to become operational in 2018, while the
F-35A
(the U.S. Air Force's variant)
will achieve operational status in December of 2016. The U.S. Marine Corps' version, the F-35B, will enter service in December of next year—becoming the first JSF version to be ready for battle. Hopefully, it won't have to wait 9 years to unleash its first smart bomb or air-to-air missile against a would-be foe...unlike the Raptor
(which has yet to fire an AMRAAM or Sidewinder missile in real combat)
. We'll see.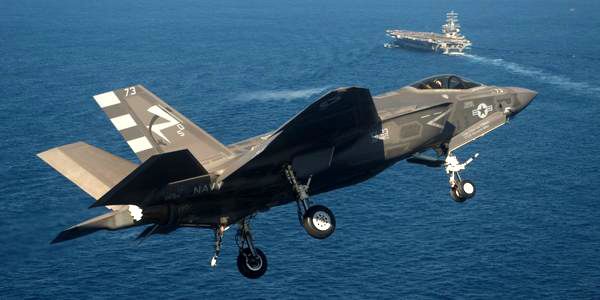 Lockheed Martin / U.S. Navy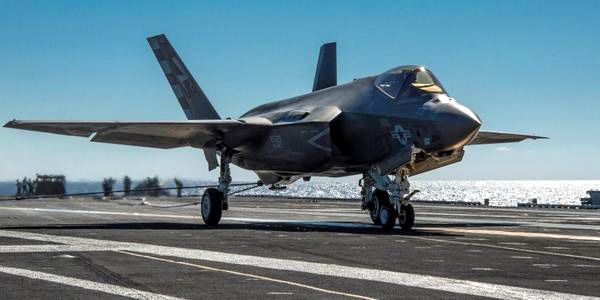 Lockheed Martin / U.S. Navy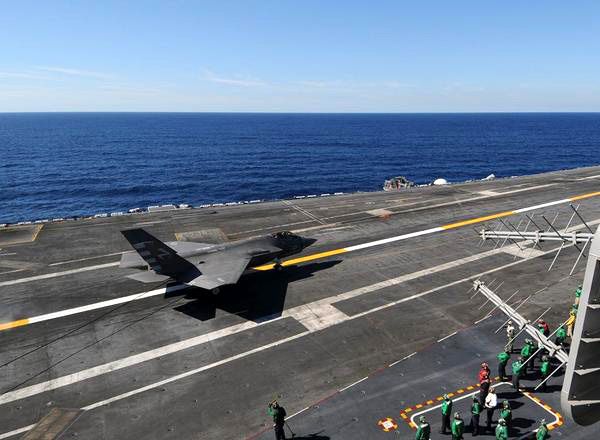 Lockheed Martin / U.S. Navy
---