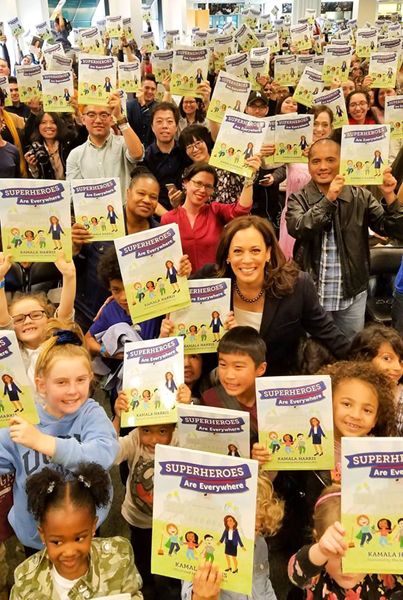 Earlier today,
Senator Kamala Harris officially announced that she's running for president in the 2020 American presidential race. All I can say is— That's
awesome news!
Pretty cool that she made the announcement on Martin Luther King Jr. Day... Harris has the chance to become the first African-American woman
(who's also part-Indian)
to work in the Oval Office
(something that the late Shirley Chisholm attempted to do 47 years ago)
. To celebrate the occasion, here are two photos taken at a book signing by the senator/presidential candidate that I attended
over a week ago.
Kamala Harris, For The People!