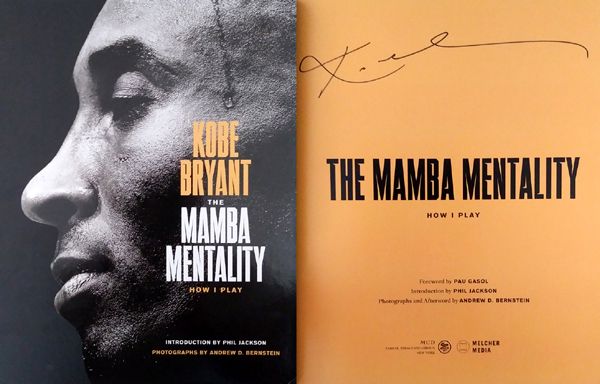 As alluded to
in
this previous entry
about my meet and greet with the delightful
Ellie Kemper
from
The Office
two weeks ago, I went to
Barnes & Noble
bookstore at
The Grove
in Los Angeles yesterday to meet none other than
Kobe Bryant
!
Actually,
I met Kobe over 11 years ago...during a charity basketball game he hosted in Hollywood where I shook his hand, but didn't get a picture or autograph by him. That all changed last night, when
not only
did I buy a pre-signed copy of his book
The Mamba Mentality (for less than $30)
, but I took a photo with the 5-time NBA champ as well! So dope. With the exception of
Robert Horry
, I have met the majority of players from the
Lakers
championship teams of 2000 to 2002. Kobe...
Shaq...
Derek Fisher
...
Rick Fox
...
Tyronn Lue
..
Devean George
...
Greg Foster
... And even
A.C. Green
. I think Horry did an autograph signing at my local mall last year, but I passed it up. I'll make sure not to do so the next time an opportunity to meet Will Smith's basketball doppelgänger comes around!
So which sports icons do I wanna meet next?
Michael Jordan
, if he ever decides to do a signing in Southern California. 2-time Super Bowl champion Peyton Manning
(if he does a meet and greet in SoCal as well)
.
Pau Gasol
, who I'm sure will make some kind of public appearance once he permanently hangs up that San Antonio
Spurs
jersey in a few years. And of course,
LeBron James
! Just like Kobe, though, James most likely won't write a book till he leaves the NBA as well—but not before he wins his first regular season game with the Lakers. 0-3...
C'mon now,
Lake Show
!