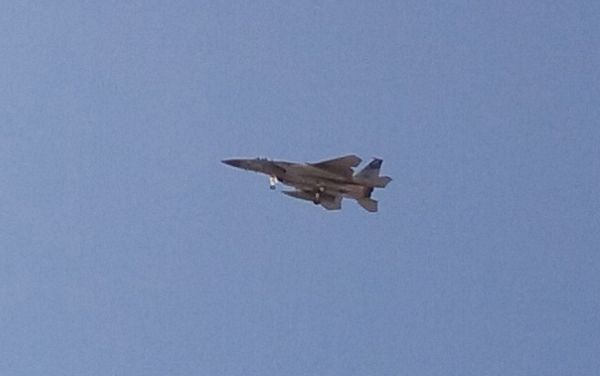 Happy Fifth of July, everyone!
Just thought I'd share these pics and video of an
F-15 Eagle
that flew over a BBQ party I attended in Stanton, California yesterday. The U.S. Air Force fighter jet most likely came from Joint Forces Training Base—which is based in Los Alamitos several miles away. Such a cool sight... Though it would've been
much
cooler if it was an
F-22 Raptor
or
F-35 Lightning II
that created noise above Orange County! It's all good. Hope all of my fellow Yanks reading this had a fun and safe Fourth of July!