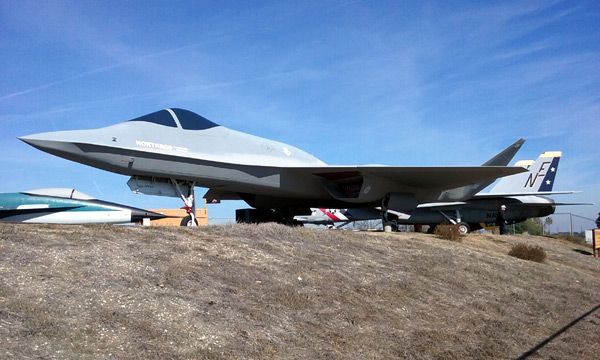 Happy Thanksgiving Day, everyone!!!
Just thought I'd share these pics that I took when I visited the
Western Museum of Flight
in Torrance yesterday. The aircraft shown here is none other than the
YF-23 Gray Ghost
...which was the sole competitor of the
YF-22 Lightning II
(the prototype to the F-22 Raptor)
during the U.S. Air Force's Advanced Tactical Fighter
(ATF)
program more than 25 years ago. With Lockheed Martin
(the F-22's main contractor)
winning the Pentagon contract to build the USAF's newest air superiority fighter, Northrop Grumman
(which constructed the YF-23)
was left with turning the two aircraft that it built for the ATF competition into museum artifacts. While the Gray Ghost resides 20-plus miles south of Los Angeles, her sister ship—the
Black Widow II
—is on display at Wright-Patterson Air Force Base in Ohio.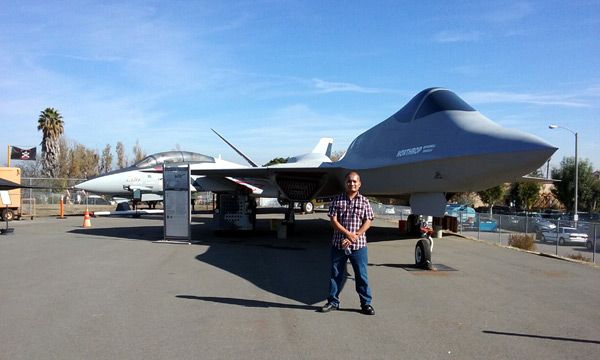 Also on display at the Western Museum of Flight is an
F-14 Tomcat
, a NASA
T-38 Talon
, an
F-5A Freedom Fighter
, an
A-4A Skyhawk
and the
YF-17 Cobra
(the prototype to the F/A-18 Hornet)
. I'd post individual photos of these jets in this entry as well, but you know, it's
all about
the Gray Ghost. Have a great holiday, folks!
LINK:
More photos I took of the YF-23 and other aircraft at the Western Museum of Flight