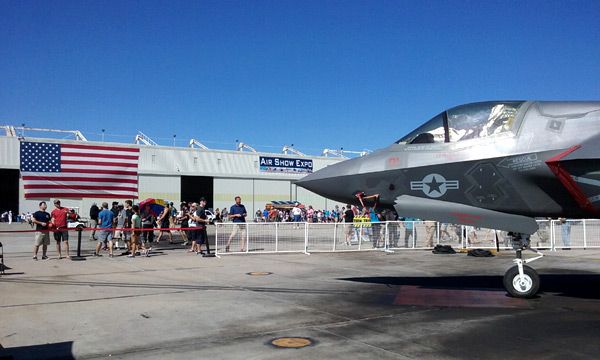 Along with today's holiday,
yesterday marked the 241st birthday of the United States Marine Corps. To commemorate, here are two photos that I took of an
F-35B Lightning II
(the USMC's variant of the Joint Strike Fighter)
at the Miramar Marine Corps Air Station in San Diego
almost two months ago.
Oorah!