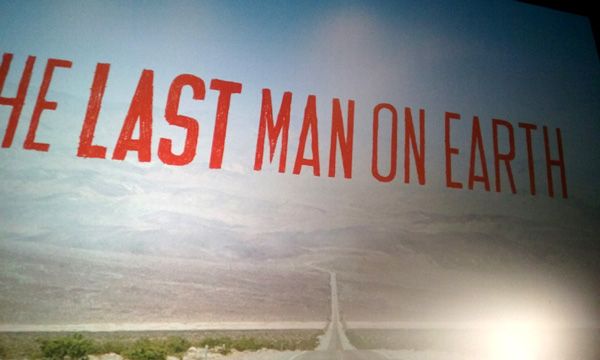 A few hours ago,
I went to a Q&A screening for
The Last Man on Earth
at
Landmark Theatres
in west Los Angeles. The Season 2 finale was shown, with stars Will Forte, Kristen Schaal, Mary Steenburgen, January Jones and Cleopatra Coleman appearing on stage afterwards to discuss the FOX TV comedy and what's in store for Season 3, as well as to answer questions by the audience. Will Forte and Kristen Schaal stole the show, with Schaal cracking people up at one point by mentioning that she doesn't want to knit in
any
episode of The Last Man on Earth
(Forte suggested that Schaal will do a lot of knitting in Season 3)
. Jones for the most part sounded like she didn't want to be there
(there was a long awkward moment where Jones kept responding with "umm" when asked about the development of her character, Melissa Shart, throughout Season 2)
, though I can't recall if it was she, Steenburgen or Coleman who made a funny comment about Christian Slater doing a Season 3 cameo as one of the mysterious folks who arrive off the shores of Malibu
(where Forte's character Phil Miller and company are currently living in the show)
in the final scene of the Season 2 finale. One of the ladies joked about wanting to stare at Slater's butt during the scene...despite the fact the dude would be decked out in a blue hazmat suit.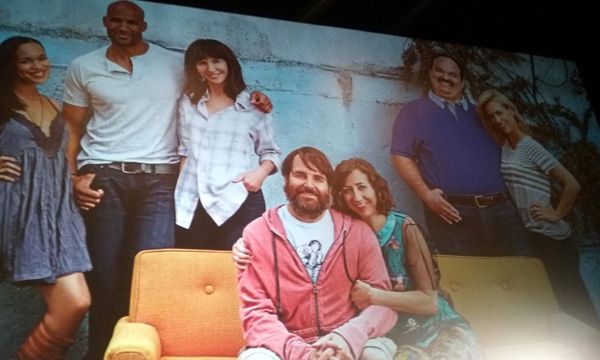 Overall, it was an entertaining screening—though I wonder why Mel Rodriguez
(who plays "friggin' Todd;" not his character's real nickname)
didn't appear for the Q&A panel. Oh well. This screening was held to promote The Last Man on Earth as the Emmy Awards approach on September 18. Here's hoping that the show nabs a trophy or three... Don't know for which categories, but yea.
(A final tidbit from the Q&A: Will Forte was once roommates with Val Kilmer.)