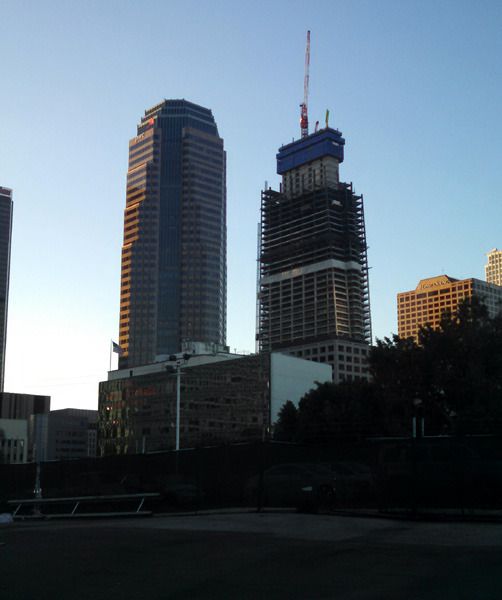 Yesterday,
I worked at a location in downtown Los Angeles that was only a few blocks away from the new
Wilshire Grand Center
(WGC)
...which is currently undergoing construction. This skyscraper is still ways away from making its grand opening in 2017—but the fact that this is supposed to be the nation's tallest building west of the Mississippi River once completed
(the highest U.S. building east of the Mississippi being none other than the 1 World Trade Center in New York City)
made me eager to see it in person. I had such a long work day yesterday that I took photos of the WGC early in the morning and late at night, before I went home. Can't wait to take more pics once this tower opens to the public!