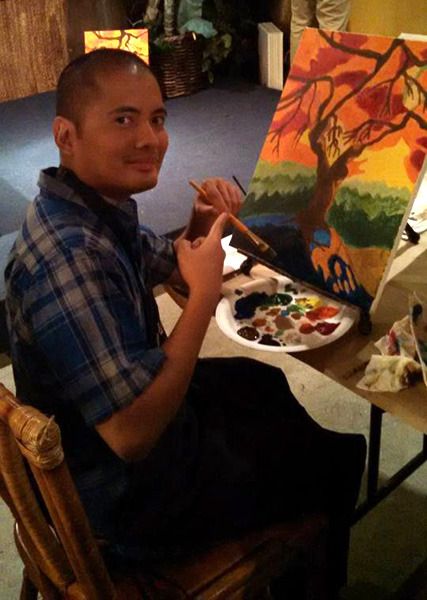 Yesterday,
a couple of friends and I went to a restaurant in Huntington Beach to partake in a painting class in celebration of one of my friends' birthday. As you can see from the pics posted with this entry, we painted a spooky tree to commemorate Halloween. I think I could've done a better job if the class didn't have a time limit
(it lasted from 6:30 PM to almost 10 PM...but that still wasn't enough time)
, but it's all good. As for the vino part, we only drank Mai Tai last night. My friend Susie texted earlier that we should have tequila shots at the restaurant, but no one responded. Might have to do with the fact that none of us were interested in possibly getting a DUI after learning how to paint a freaky-looking tree, heh. Plus— We went to
The Cheesecake Factory
a couple of miles away to get some grub afterwards. I ordered the Classic Burger. And
no,
there wasn't a waitress who looked like Penny from
The Big Bang Theory
.