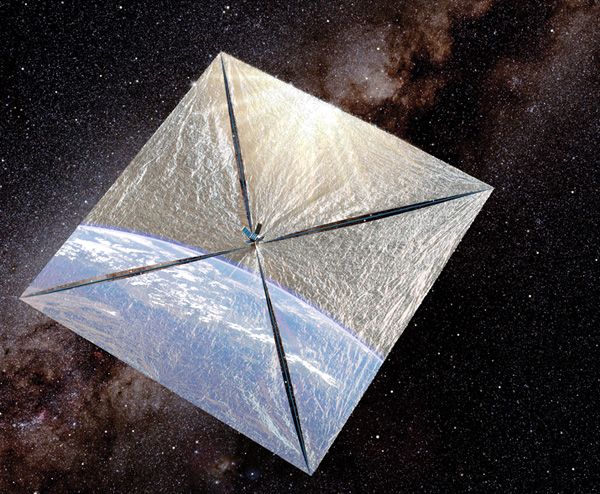 The Planetary Society
New Details Released for Citizen-Funded LightSail Spacecraft Launch (Press Release)
LightSail Arrives in Florida for May 6 Test Flight
Pasadena, CA (March 9, 2015) –
The Planetary Society's privately funded
LightSail
spacecraft has arrived in Cape Canaveral, Fla., where it will be integrated with an
Atlas V
rocket scheduled to launch no earlier than May 6. The spacecraft is part of a secondary payload dubbed
ULTRASat
, which will fly aboard the U.S. Air Force mission
AFSPC-5
.
Bill Nye
(The Science Guy)
, CEO at The Planetary Society, issued the following statement:
Our LightSail cubesat passed every one of its tests and has been loaded into its launcher mechanism. I'm naturally happy and excited, but I admit, a bit nervous. We've been working to get a solar sail into space since I joined The Planetary Society Board in 1997. It's quite a milestone. Deep breath, no turning back now, this baby's on its own now. Here we go...
For complete coverage of the LightSail test flight, as well as the second LightSail mission scheduled for 2016, visit
sail.planetary.org
.
Source:
The Planetary Society