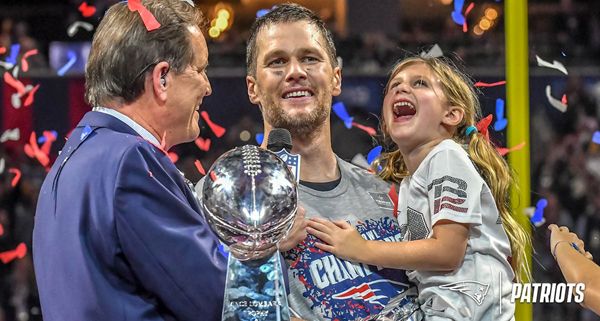 Two straight
World Series losses
by the
Dodgers
and now the Super Bowl
(and the Lakers potentially missing the playoffs due to LeBron James' groin injury)
... Keep
tauntin'
Los Angeles and
kissin'
Boston's ass, sports gods.
If there's a silver lining to tonight's disappointing loss, it's that the
Rams
are one of three teams to have faced the New England
Cheatriots
(yes, I know that isn't their real name)
twice in the Big Game since 2001...which is the year Tom Brady won his first NFL title, against the St. Louis Rams.
(The other two teams being the Philadelphia Eagles and New York Giants.)
The Rams can do it a third time in Super Bowl LIV next year—assuming, of course, Jared Goff improves his game
dramatically
or the Rams actually get a new quarterback. We'll see what happens.
PS:
Screw you,
Cheatriots.