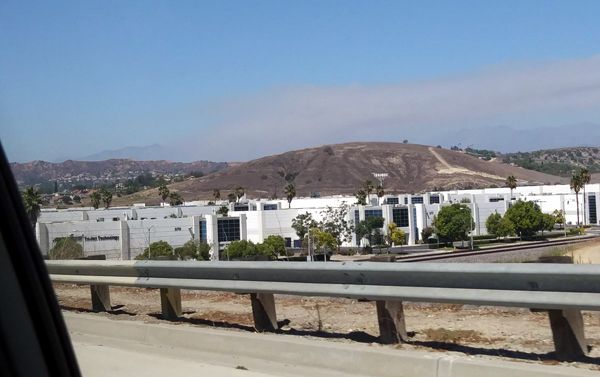 Less than four hours ago,
I took this snapshot
(from the City of Industry about 18 miles away)
of smoke bellowing out from the San Gabriel Mountains near Azusa. About 60 acres have been burnt in the so-called Fork Fire over the past few hours.
And to think—
The weather in Southern California will be hot through at least mid-October... Even when autumn begins on September 22, Californians will get to enjoy
a good ol'
heat wave, leading to more brush fires before Halloween. Gotta love livin' in the Golden State!