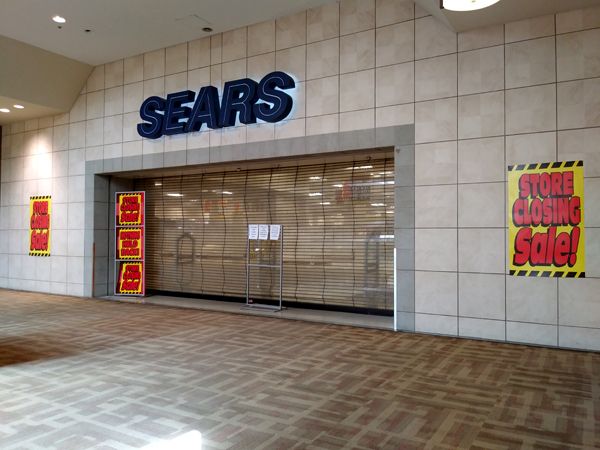 Happy Labor Day, everyone!
So not only did today mark the last time you could wear white for the rest of the year
(
No,
I don't actually abide by this
absolutely
ridiculous and arbitrary rule)
, but it also marked the first day that no patron can enter the
Sears
department store inside my local mall because it's permanently shut down as of this morning. Call me nostalgic, but I'm gonna miss this Sears. It was at the
Sears Optical
inside this store where I ordered contact lens to use for the first time 17 years ago
(when I was still in college)
, and it was also at this Sears where I was able to pay off a credit card debt
(by making the final payment at one of the cashiers on the 2nd floor)
that I had for 6 years
(from 2000 to 2006)
.
Yes,
those are
very mundane
reasons to be nostalgic about a department store! There are other rationales as to why I'm fond of this Sears, but I'll keep those to myself.
(NOTE: It's also in September of the past few years that this Sears would start putting up its Christmas decorations! I'm gonna miss criticizing this on Twitter.)
The shopping plaza where this Sears is located is
Puente Hills Mall
in City of Industry, California. For more personal reasons, this mall has been my primary place of hangout for the past decade...and walking through this Sears was part of my routine as I strolled around the plaza to clear my mind, check out the cute college girls who frequented this shopping center, and get a good workout
(even though I never shed a sweat since I'm indoors and in an air-conditioned area, obviously)
. So that's pretty much it. I haven't been this bummed that a store went out of business at Puente Hills Mall since the
Borders
bookstore near the AMC 20 theater inside the plaza closed down for good about 12 years ago! That is all.