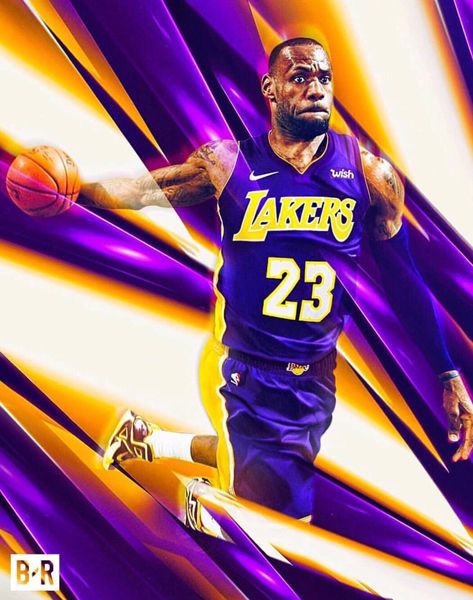 Earlier today,
it was revealed
that LeBron James agreed to a 4-year, $153-million deal to play with the Los Angeles
Lakers
(which will most likely be made official this Friday...when NBA free agents can begin signing new contracts)
—after spending four years with the Cleveland
Cavaliers
and winning the
2016 championship
with them. While the Golden State
Warriors
(who swept the Cavaliers in the NBA Finals last month)
will still be the favorite to win their fourth championship next season, LeBron's presence on the Lakers instantly brings the team back to the greatness of Kobe-Shaq and Kobe-Pau before him. Lakers fans
(including Yours Truly)
haven't felt this type of excitement for five years
(despite the brief additions of Dwight Howard and Steve Nash to the team during that time)
. If the Lakers manage to get Kawhi Leonard traded to them from the San Antonio
Spurs
sometime this summer, then the 2018-'19 NBA regular season will
definitely
be a joy to watch as the Lakers bring Showtime back to STAPLES Center.
Congrats on a job well done, Magic Johnson, Rob Pelinka and Jeanie Buss! You guys are
awesome.
And to Paul George
(who could've been part of a Lakers super team next season)
: Have fun playing in Oklahoma and losing in the first round of the playoffs again, you
punkass bitch.
Happy Sunday!