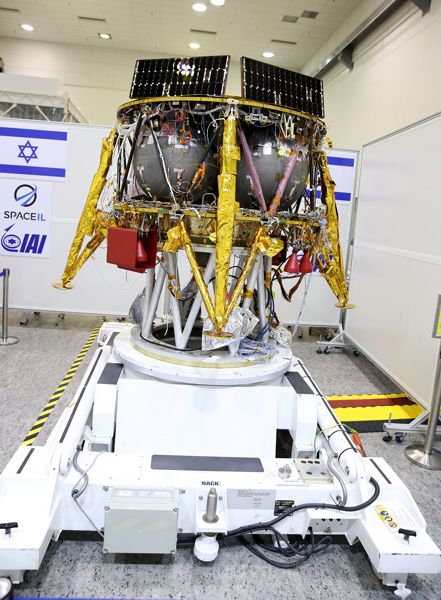 SpaceIL
Just thought I'd share
these photos and artwork depicting the
SpaceIL
lunar lander...which is scheduled to launch aboard a SpaceX
Falcon 9
rocket from Cape Canaveral Air Force Station in Florida this December, and touch down on the surface of the Moon on February 13, 2019. Instead of taking a direct route to the Moon and do a standard orbit insertion maneuver using a lengthy engine burn, the SpaceIL lander will settle into Earth's orbit, and gradually raise its orbit
(using smaller thruster burns)
until it takes the spacecraft near the lunar surface...where it will make its landing attempt. Israel's spacecraft was one of many participants to compete for the
Google Lunar XPRIZE
that began almost a decade ago. The XPRIZE competition ended last March without awarding any winners
(the participants were originally supposed to send a spacecraft to the Moon by 2014 to win the grand prize of $20 million USD, but that date was extended to this year after 2014 turned out to be an unfeasible launch date for the competitors)
, but that didn't stop the Israeli team from continuing the project and being only 5 months away from making this mission a reality.
Note to @TeamSpaceIL, if you allow folks around the world to submit their names [via the Internet, like what @NASA & Japan (@JAXA_en) occasionally do] to fly aboard the #SpaceIL lander to the lunar surface next year, that'd be TOTALLY awesome!

Just a suggestion. :) #SpaceX #Moon https://t.co/TtF7F8ndWk

— Richard Par (@RichTPar) July 10, 2018
As shown in the tweet above, I sent a message to SpaceIL mentioning that it would be
awesome
if it allowed folks around the world to submit their names via the Web to fly aboard the lander when it heads to the Moon. SpaceIL liked my tweet, but didn't respond to my suggestion. However, it
did
have
a previous PR campaign
where SpaceIL announced that anyone who took a photo with a model of its lander at Ben Gurion Airport
(in Israel)
would have it placed aboard the spacecraft if the person posted the pic on Facebook and Instagram with the
#SpaceIL
hashtag included. Lucky airport patrons! If someone at SpaceIL is reading this Blog entry: You still have two to three months
(technically it's about five months, but those last two months would be spent on prepping the lander for launch at the SpaceX facility in Florida)
to make a quick
"Send Your Name to the Moon's Surface"
campaign to happen online! Happy Hump Day.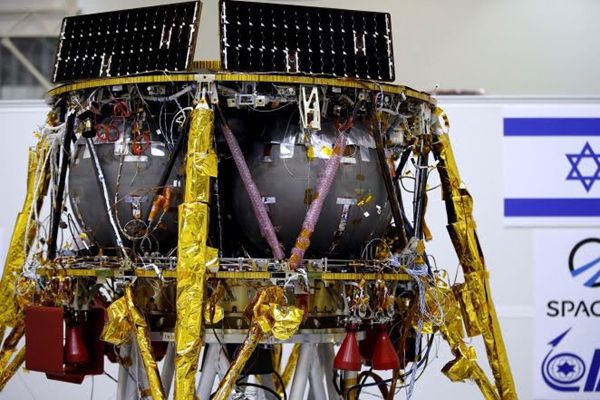 SpaceIL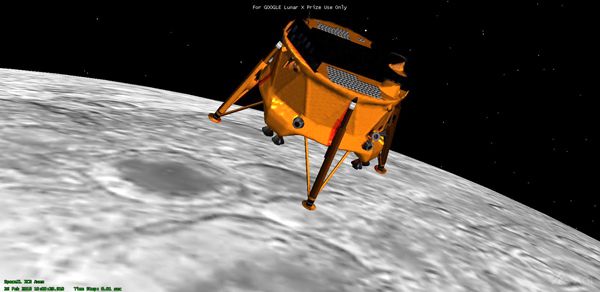 SpaceIL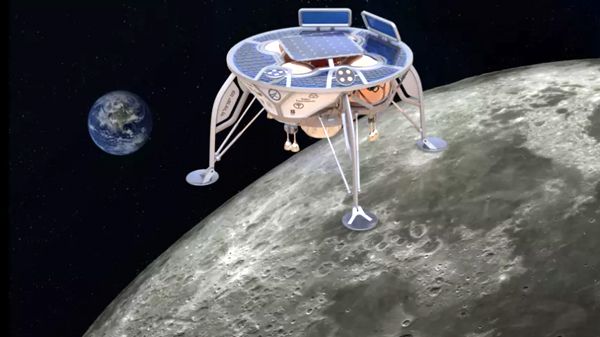 SpaceIL