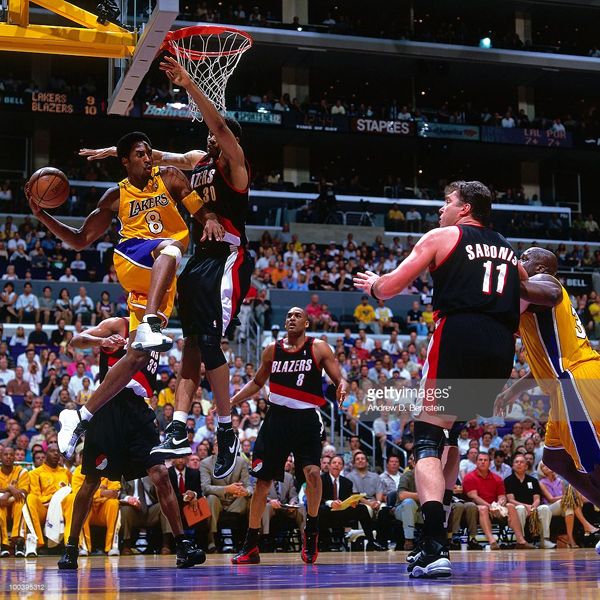 On this day 18 years ago,
Kobe Bryant and Shaquille O'Neal triumphantly celebrated after the Los Angeles
Lakers
came back from a 15-point deficit in the 4th quarter to defeat the Portland
Trailblazers
, 89-84, in Game 7 of the 2000 Western Conference Finals. I probably shouldn't admit this
("Bandwagon jumper!")
, but I remember angrily leaving the room around the end of the 3rd quarter thinking about becoming a Toronto
Raptors
fan
(what with that season's slam dunk champion Vince Carter being on the team at the time)
if the Lakers ended their playoff run in yet another failure. Suffice it to say, that fortunately wasn't the case as my family was still watching the game and celebrated when Shaq, Kobe, Glen Rice and company slowly crawled their way back to regaining the lead
(or did they ever have the lead at
any point
in Game 7? Can't remember)
before a rapturous crowd at STAPLES Center. And when Kobe lobbed the basketball to Shaq for that alley-oop dunk in the game's final minutes? Well... I knew that they were about to begin a new era of greatness for the Lakers franchise that Sunday night.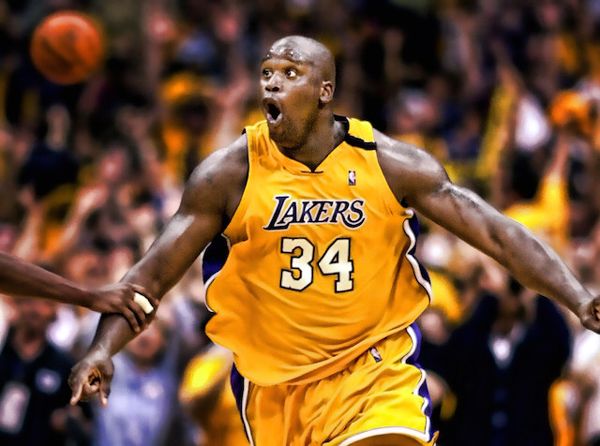 So what did I do after the final buzzer sounded and the Lakers officially clinched their spot against the Indiana
Pacers
in the 2000 NBA Finals?
Simple—
I quickly stepped out of the front door of the house to scream like a raving lunatic
(okay, maybe I'm exaggerating a little)
as I couldn't wait for Game 1 of the championship series to begin. After three previous playoff runs that ended in Shaq and Kobe leaving the court in disappointment due to the Utah
Jazz
and San Antonio
Spurs
, they finally reached the promise land. Happy Monday!