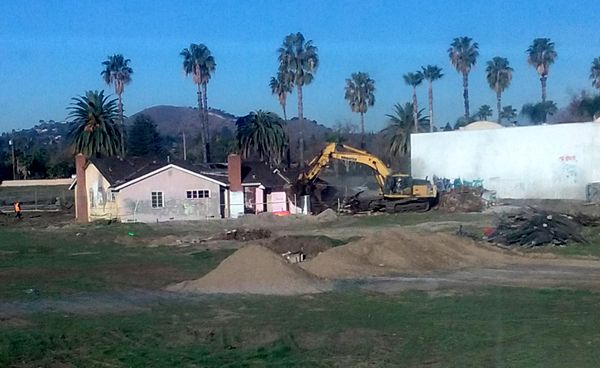 Over a week ago,
I took these snapshots at home as a demolition crew began tearing down an old abandoned house in a vacant dirt lot behind my backyard. The lot is being cleared as the city of Pomona, CA
(where I live)
plans to build new houses in that area soon.
...
With that house gone, where will all the druggies and homeless folks
(plus other shady types of people)
go to hang out? Not a joke.
Friggin' Pomona.