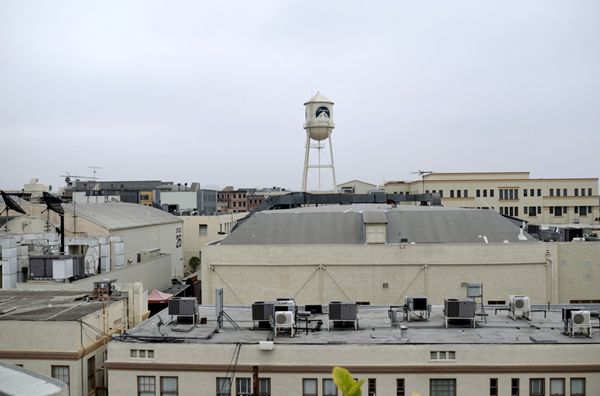 Just thought I'd share
these pics that I took at Paramount Pictures...where I worked two days ago. Bringing my Nikon D3300 DSLR camera with me, I wanted to take high-quality photos around the historic Hollywood studio during my lunch break. Every time I work at this lot, I always take a snapshot of Paramount's iconic water tower and its famous Bronson Gate. These pics are usually shot with my smartphone, so why not take images using my DSLR camera
this
time around? Anyways, all I can say is that Paramount, along with Warner Bros. in Burbank, are two of my favorite studios to work at.
Of course,
the fact that I was a regular employee at Paramount from
the summer of 2005 to the summer of '06
would make me biased. However, Warner Bros. is in a much nicer area on the other side of the Hollywood Hills...and faster to drive to on the freeway.
Happy Hump Day!