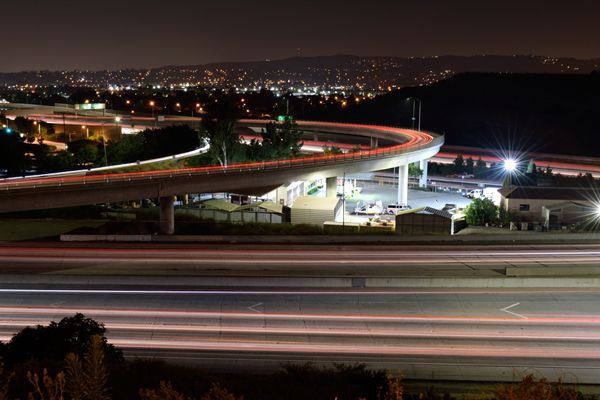 Just thought I'd share these pics
that I took at the city of Diamond Bar in California last Friday. As I was waiting for my Nikon D3300 camera to arrive via UPS about 3 three weeks ago, I was eager to use the DSLR to shoot these long-exposure night shots of traffic cruisin' down the local street and freeways. I even bought a photography magazine at
Barnes & Noble
a few hours before I shot these images to learn how to do so. Needless to say, the effort was a
success!
As of this entry, these pics were approved by
iStock
, while the photo above was also accepted by
Adobe Stock
and
Shutterstock
(these last two sites are very strict in regards to accepting photos—so it was an achievement that the image above was worthy of being posted for sale by these two respective agencies)
.
Niiice.
So what's my next goal in terms of using my D3300 to take amazing snapshots? Going to Joshua Tree at night to take photos of the
Milky Way!
That will happen sometime before the end of this month.
Anyways, to all of my fellow Yanks reading this: Have a fun and safe Independence Day tomorrow! Carry on.