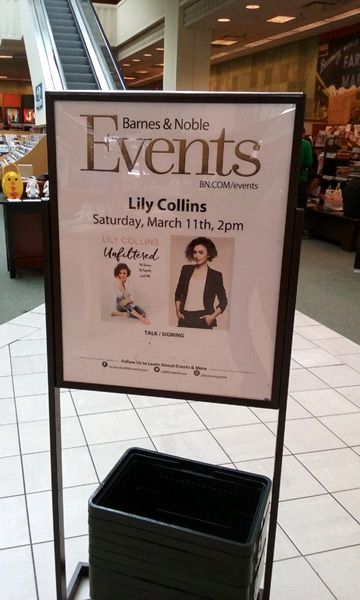 Yesterday,
I went to
The Grove
near Beverly Hills to attend a discussion and book signing by Lily Collins...the daughter of music legend Phil Collins and an up-and-coming actress who appeared in such films as last year's
Rules Don't Apply
, 2013's
The Mortal Instruments: City of Bones
and the 2009 Oscar-nominated movie
The Blind Side
. Ms. Collins was totally awesome in person. She read an excerpt from her new book
Unfiltered
before giving her take on it and talking about what motivated her to write her first publication. Afterwards, she spent the next two hours signing copies of her book and taking pics with around 300 fans who drove to
Barnes & Noble
to see her in person. Some attendees even flew 2,000 miles to see Ms. Collins in Los Angeles... Pretty cool!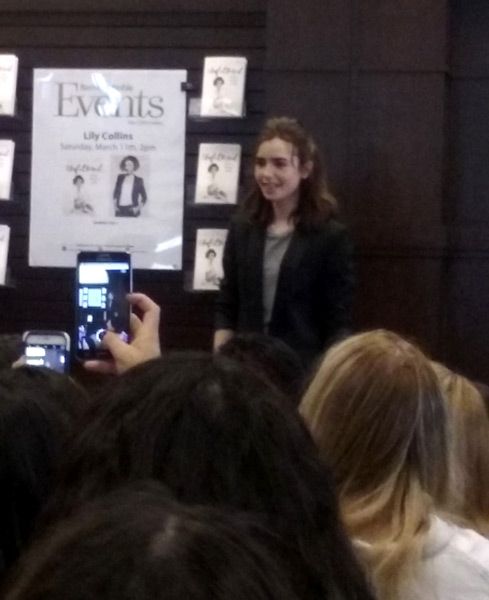 There are two other book signings that I plan to attend this May—but I won't mention the people appearing since I don't want to jinx these events. Carry on!