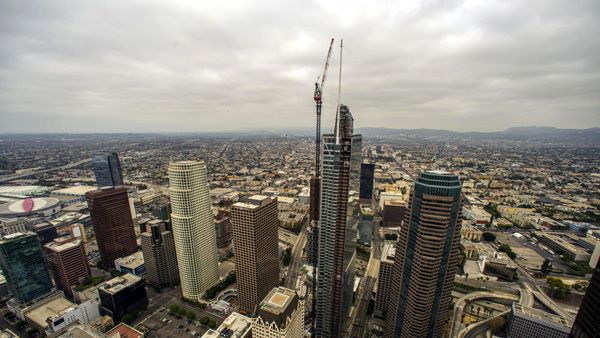 Irfan Khan / Los Angeles Times
Just thought I'd share
these great photos that I found online showing the
Wilshire Grand Center
after the final piece of its spire was installed early this morning. The skyscraper now stands at about 1,100 feet-tall, with the spire making it around 90 feet higher than the
U.S. Bank Tower
(which was the tallest building in Los Angeles up until this past week)
and officially giving the Wilshire Grand Center the honorary position of being the tallest skyscraper west of the Mississippi River.
Sure,
it's still the fourth-highest building in the United States
(behind New York's 1 World Trade Center and the Empire State Building, as well as Chicago's Willis Tower)
. But other than that, I'm
so proud
to be an Angeleno! For the most part, that is.
Yes,
I keep saying that.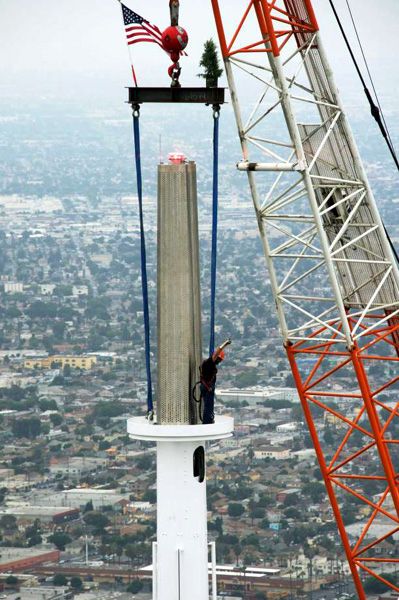 Gary Leonard, AP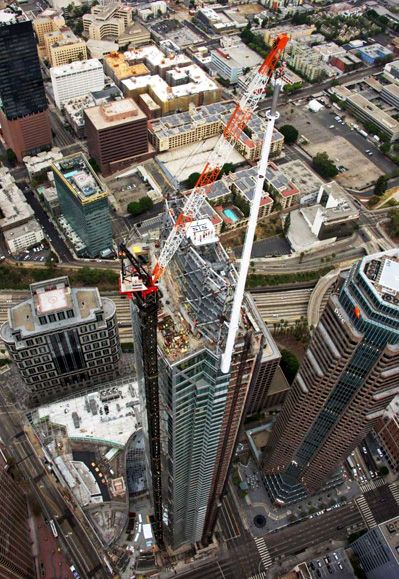 Gary Leonard, AP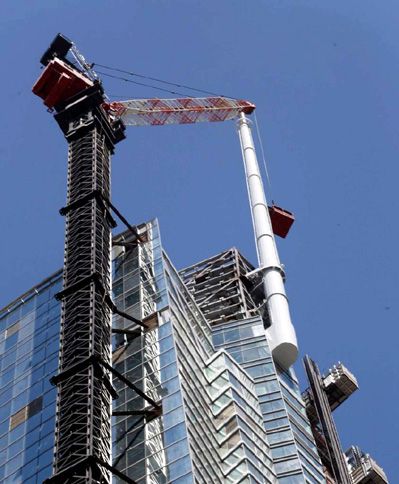 Reed Saxon, AP