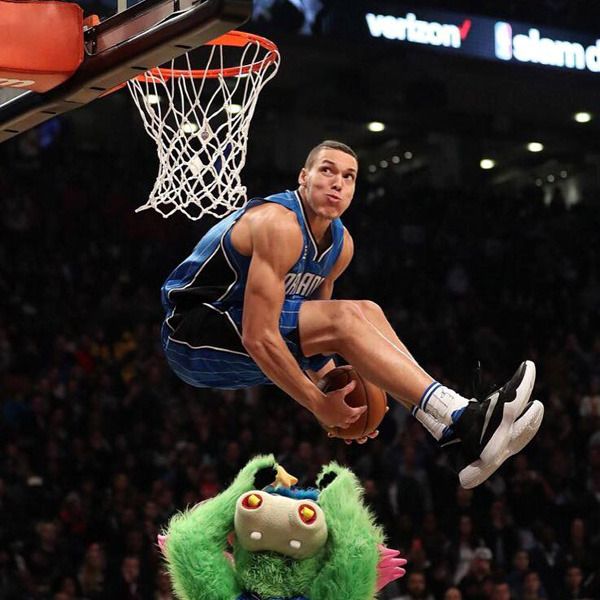 Photo courtesy of NBA on TNT -
Facebook.com
Despite the fact
that it was the Minnesota
Timberwolves'
Zach LaVine who took home the trophy
(for the second year in a row)
as tonight's NBA slam dunk champion, the Orlando
Magic's
Aaron Gordon proved that he was totally worthy of the award when he did a lot of jaw-dropping dunks as well—including the one above
(and in the video below)
showing him effortlessly leaping over
Stuff the Magic Dragon
, Orlando's team mascot.
In related news, tomorrow will be Kobe Bryant's final appearance in the NBA All-Star Game before
he retires
in less than three months. It would be terrific if he took home the All-Star MVP trophy on Sunday evening... Even non-
Lakers
fans should agree about this.