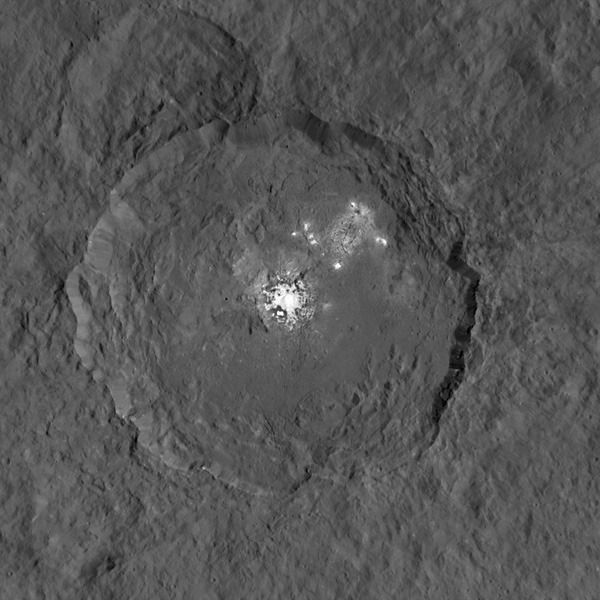 NASA / JPL - Caltech / UCLA / MPS / DLR / IDA
Dawn Takes a Closer Look at Occator (Press Release)
This image, made using images taken by NASA's
Dawn
spacecraft, shows Occator crater on Ceres, home to a collection of intriguing bright spots.
The bright spots are much brighter than the rest of Ceres' surface, and tend to appear overexposed in most images. This view is a composite of two images of Occator: one using a short exposure that captures the detail in the bright spots, and one where the background surface is captured at normal exposure.
The images were obtained by Dawn during the mission's High Altitude Mapping Orbit
(HAMO)
phase, from which the spacecraft imaged the surface at a resolution of about 450 feet (140 meters) per pixel.
Source:
NASA.Gov