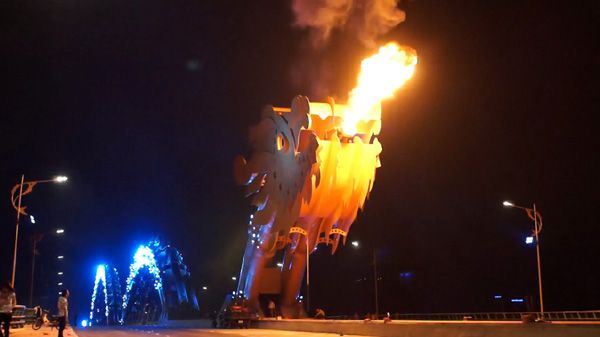 Courtesy of
Geo.tv
About a year ago,
one of my friends, who's Vietnamese, told me about this cool bridge that was recently built above the Han River in the city of Da Nang in Vietnam. At 9 PM every night, this
Dragon Bridge
would shoot out fire from the arch structure's mouth...creating a nice little spectacle for motorists, pedestrians and cyclists crossing over this 2,185-foot-long structure. I wouldn't mind seeing this bridge
[which took about four years (from July of 2009 to March of 2013) to complete at a cost of $88 million (U.S. dollars)]
in person—along with the underground tunnels in the jungle that the Viet Cong used to sneak past and/or ambush American and South Vietnamese soldiers more than 40 years ago.
Yes,
those are opened to tourists as well. How times have changed...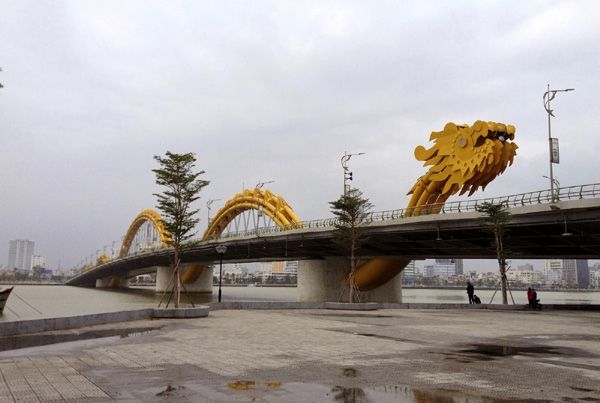 Courtesy of
Dusky's Wonders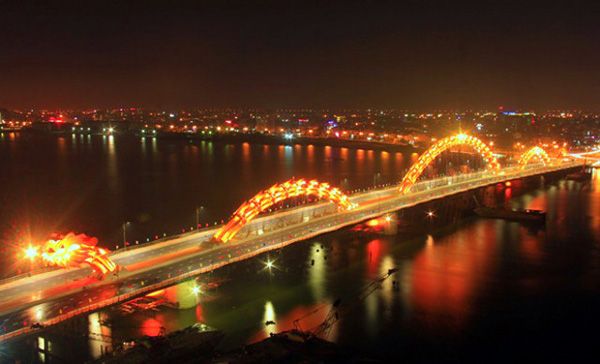 Courtesy of
Geekologie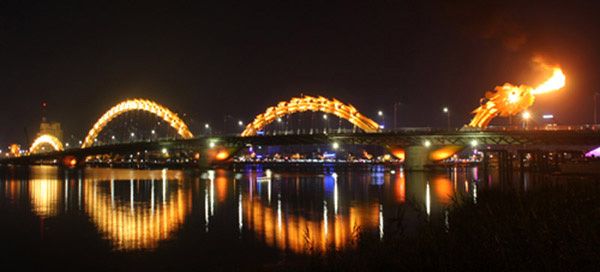 Courtesy of
VietnamBreakingNews.com