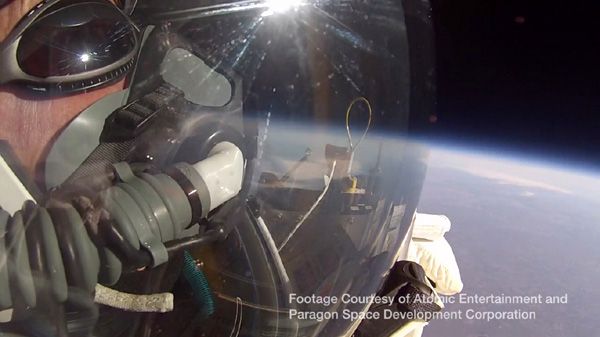 On Friday, October 24,
another daredevil broke an aerospace record when Google executive Alan Eustace cut loose from a helium-filled balloon and conducted a 25-mile-high, 15-minute-long skydive above Roswell, New Mexico. Under the veil of secrecy, Eustace broke the record held by Felix Baumgartner when the Austrian—with the help of
Red Bull
—performed a jump from 127,852 feet above the Roswell desert
in 2012.
Eustace made the leap from an altitude of 135,890 feet by comparison. Both feats are amazing... However, Eustace is reportedly a huge space enthusiast, whereas Baumgartner
is not.
Despite the fact that there is a much cooler video and pictures from the
Red Bull Stratos
jump
(I even got to see the suit and capsule used by Baumgartner in person at the California Science Center last year)
, I have to give more props to Eustace. Well done.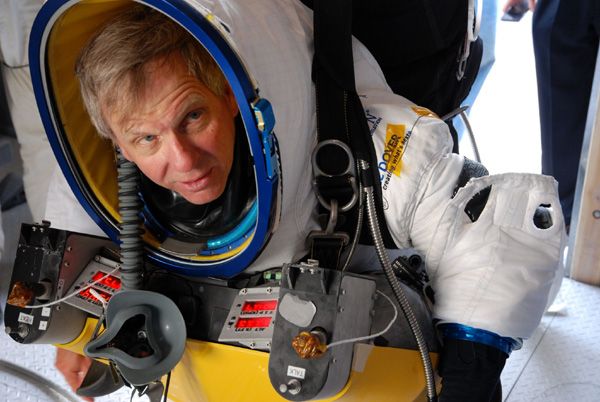 Paragon Space Development Corporation / European Pressphoto Agency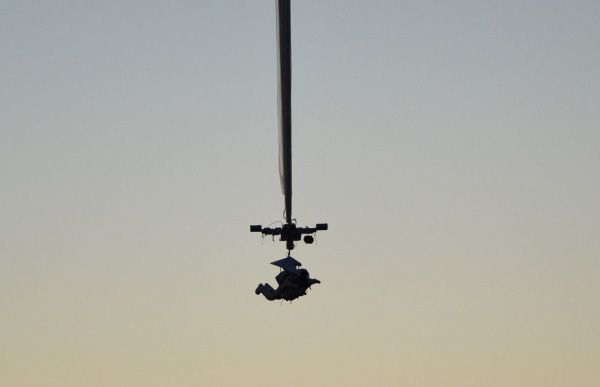 J. Martin Harris Photography / Paragon Space Development Corporation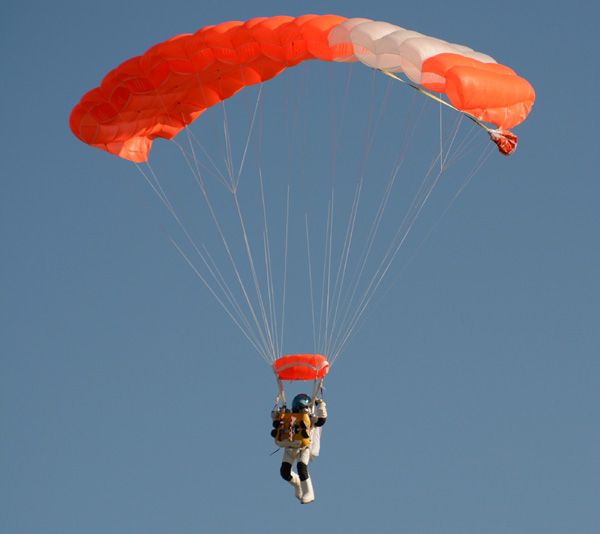 Paragon Space Development Corporation