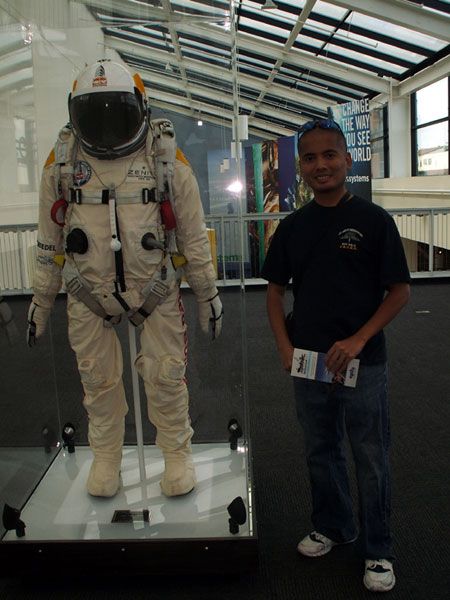 Yesterday,
I drove down to the California Science Center in Los Angeles to view three displays that presented the past, present and future of aerospace and human spaceflight. Along with seeing space shuttle
Endeavour
and a SpaceX
Dragon
capsule in person once more
(click here to view the photos)
, I also got to view up-close the
Red Bull Stratos
capsule from which Felix Baumgartner jumped out of during his historic space dive
one year ago today.
His pressure suit was also on display, and as you can see from the pic above, it looks like the suit would fit just right on me.
Of course,
I would need
a bit
of training and the multi-million dollar support of a company like
Red Bull
to make me become only the third person in humankind to skydive from outer space, hah. There's
always
SpaceShipTwo
...and me winning the lottery to make
that
trip happen.