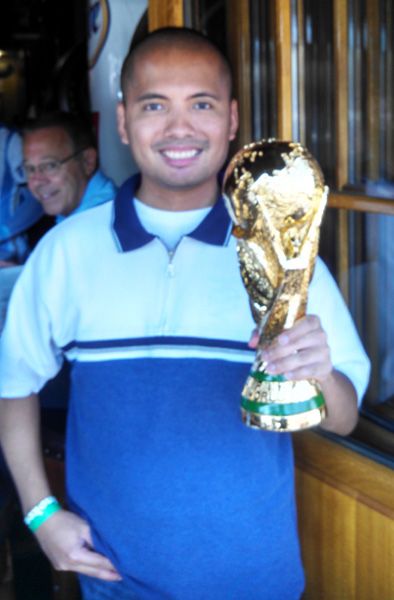 Earlier today,
two of my friends and I went to the
Legends
sports bar in Long Beach to watch the World Cup final match between Argentina and Germany. Great game... Argentina
(who I was rooting for; though it was inadvertent that I wore a shirt with their white and blue color scheme to the bar)
had so many chances to score during this match but blew it. Germany deserved to win considering they had possession of the ball a lot more than Argentina did. Despite the fact I wanted the losing team to win
(the final score was Germany: 1-0 in double extra time)
, a German loss wouldn't have allowed us to witness Argentina fans at Maracanã Stadium in Brazil cry like little b*tches
(cue Madonna's famous song from the 1996 film Evita for emphasis; you know which song I'm talking about)
for all the world to see on television. Sorry, but that put a smile on my face, hah.