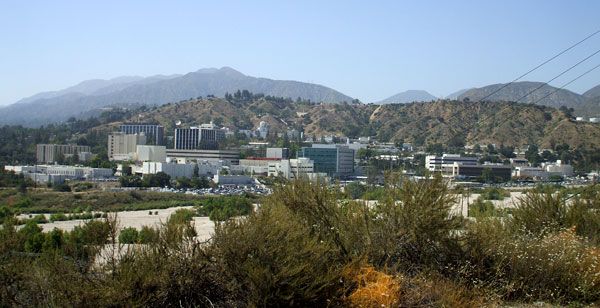 2012 JPL Open House...
I went to the annual event at NASA's Jet Propulsion Laboratory near Pasadena, California, last Sunday, and while the traffic driving there is becoming worse because more and more people are showing up at JPL each year
(which is, of course, a good thing)
, the Open House was awesome. It's always cool to visit the Space Flight Operations Facility
(which I just found out was declared a National Historic Landmark in 1985... Cool)
, and see all the active deep space missions that JPL is keeping track of at the same time. As the last photo at the bottom of this entry shows, the SFOF is preparing for the
Curiosity
Mars rover's arrival at the Red Planet less than two months from now. Curiosity is scheduled to land on Mars at 10:31 PM, Pacific Daylight Time on August 5.
(FYI, the rover's original name was the Mars Science Laboratory, or MSL.)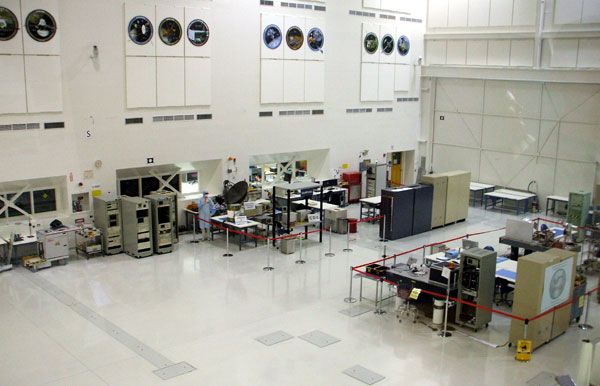 Originally, I wasn't going to go to the Open House this year because there isn't anything currently being built inside JPL's Spacecraft Assembly Facility
(above)
...a top attraction at the event. From 2008 to 2011, visitors to the SAF got the treat of watching Curiosity being constructed inside the giant clean room.
As of last June
(when the rover was delivered to Cape Canaveral Air Force Station in Florida to begin launch preparations)
, this has no longer the case. Who knows what will be the next space probe to be assembled at JPL...and what the probe's ultimate celestial destination will be. I'll resist the urge to get into a rant about the Obama Administration wanting to reduce funding for NASA's planetary science program
(which is responsible for JPL's projects)
in next year's federal budget. That is all.
LINK:
Photos I took at the 2012 JPL Open House