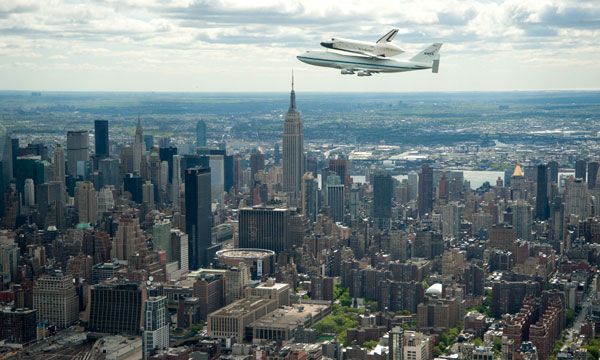 NASA / Robert Markowitz
Welcome (back) to the Big Apple, Enterprise!
Earlier this morning, the prototype space shuttle orbiter
Enterprise
safely touched down at John F. Kennedy International Airport in New York City...where she will stay for several weeks before being transported
(via barge)
to her final home at the Intrepid Sea, Air and Space Museum up the Hudson River. This comes
more than a week
after her retired, space-flown sister ship
Discovery
took Enterprise's spot inside the Steven F. Udvar-Hazy Center in Virginia. The last time Enterprise flew over the Big Apple was in 1983...when she was coming back from an overseas trip to the Paris Air Show.
Prior to landing at JFK Airport, Enterprise—mounted atop a
Shuttle Carrier Aircraft
(a.k.a. NASA 905, a modified Boeing 747)
—did a flyover of New York City before touching down on terra firma. I hope you enjoyed the show, New Yorkers! Us folks in Los Angeles are next up in line to see a shuttle, which will be
Endeavour
, fly around our city in late September
(hopefully)
...right before she touches down at Los Angeles International Airport, and travels on 12 miles worth of badly-paved roads
(I kid)
to her final home at the California Science Center in downtown L.A.
Even if an L.A. flyover
doesn't
occur, it's all good.
(No it isn't. That would suck
big time.
)
At least we have a
real
space shuttle coming to the City of Angels.
Oh snap!
I had to get that dig in, New York.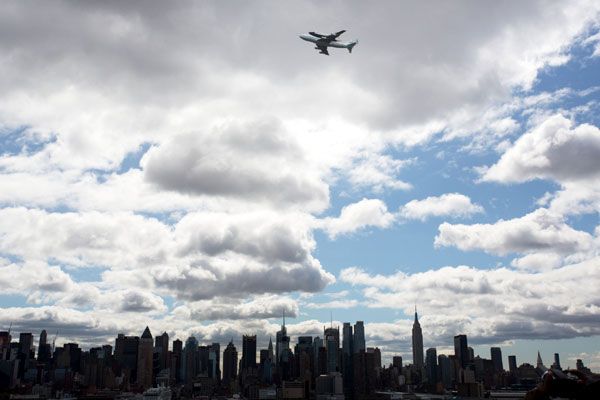 NASA / Matt Hedges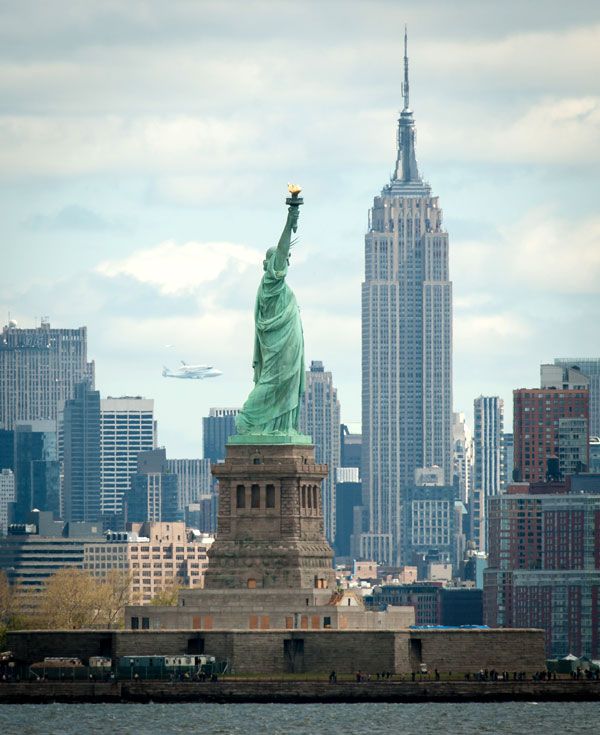 NASA / Bill Ingalls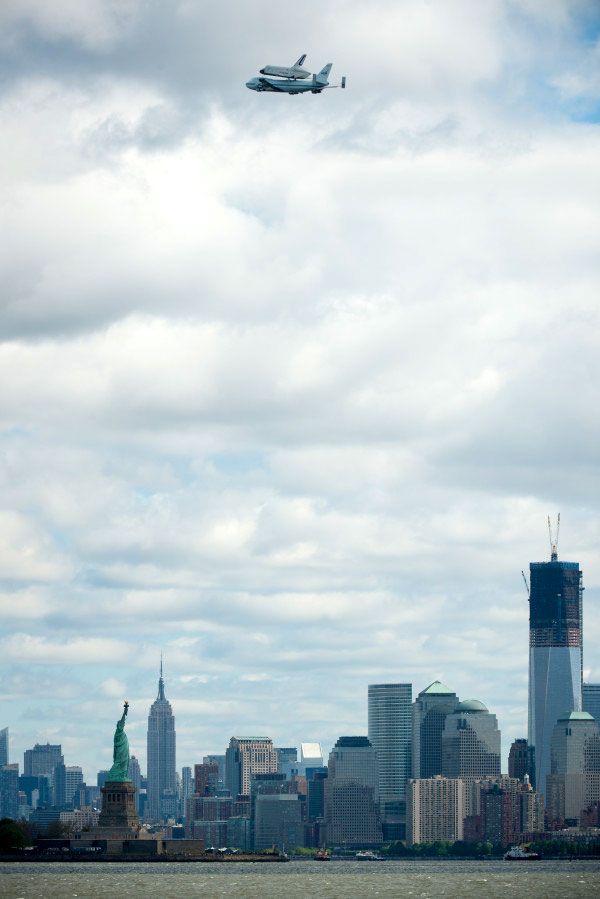 NASA / Bill Ingalls
B. Walker -
Crapapult.com