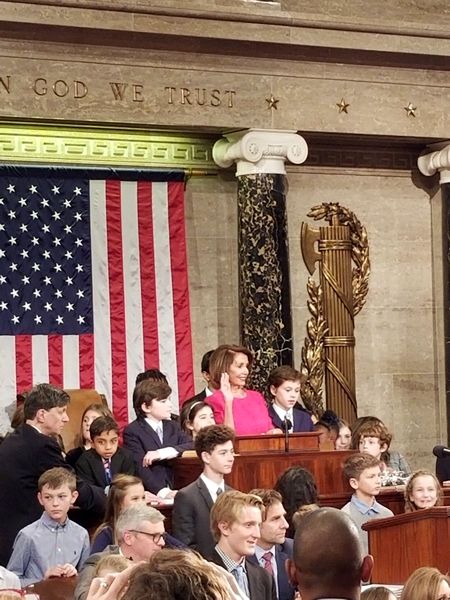 Congratulations
to Nancy Pelosi for officially becoming the Speaker of the House of Representatives
(again)
after the Democrats
finally took control
of this chamber of Congress today! Pelosi is now the most powerful woman in Washington, D.C., and also the third person in the line of succession to the presidency. So if Donald Trump and Mike Pence were um, somehow removed from office
(I'm lookin' at ya, Robert Mueller)
, Pelosi would attain what Hillary Clinton tried to achieve in the 2008 and 2016 elections, respectively. And in
even greater
news, Paul Ryan is no longer a House-speaking cocksucker, but
just
a cocksucker now that he's returned to civilian life. He resigned from his political post with a "remarkable"
12% approval rating
—so I just felt like pouring salt on the wound for this spineless weasel.
Anyways, once again congrats to the Democrats! And end this government shutdown, Pelosi! The fact that you said that a sitting president
can be indicted
oughta make this easier for ya. Carry on.