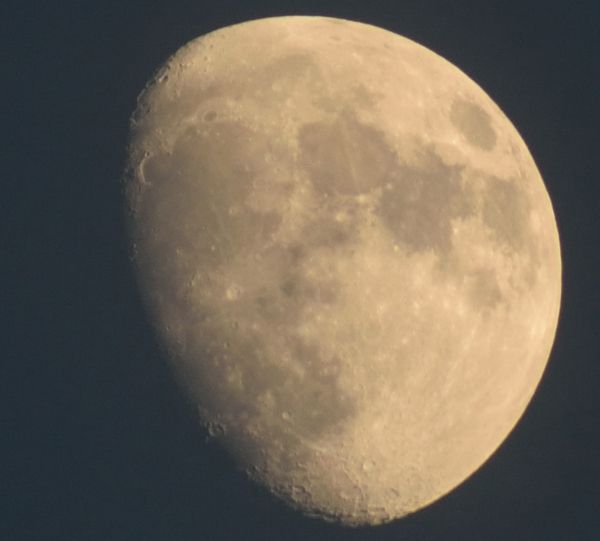 I would devote this
Blog entry to how there's
less
than 24 hours remaining before NASA's
InSight
lander touches down on Mars, but I don't wanna jinx it! So here are two pics of the Moon
(which was in its Waxing Gibbous phase)
that I shot with my Nikon D3300 DSLR camera a week ago today. These photos were taken exactly at this time last Sunday...so that's why I mentioned that this image was shot on a clear autumn
afternoon.
The shutter speed and aperture setting on my DSLR makes it look like these pics were taken at night
(well, at least the photo above implies that)
, but they weren't. Anyways, that's all.
Less
than 24 hours remain before NASA's InSight lander touches down on Mars!
Sorry, I couldn't resist.