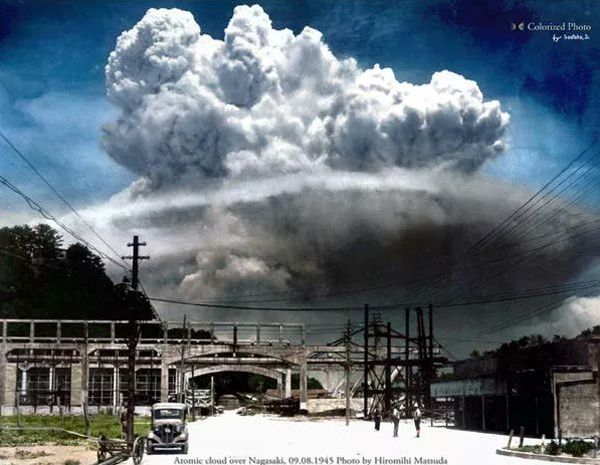 Earlier today,
I stumbled upon this colorized photo of the mushroom cloud above Nagasaki, Japan on
Ranker.com
. As you know, it was the annihilation of this second city in Japan
(on August 9, 1945)
, that led to the country's surrender and ultimate end of World War II.
It's amazing that Japan, the only country in world history to be attacked with nuclear weapons, is now one of
the
closest allies of the nation that attacked Japan with nuclear weapons in the first place. I'm talking about the United States, of course. Not that I'll live long enough to see this, but it will be interesting to think about which countries today will be America's closest allies and which ones will be its most hated enemies in another 70 years. That is all.