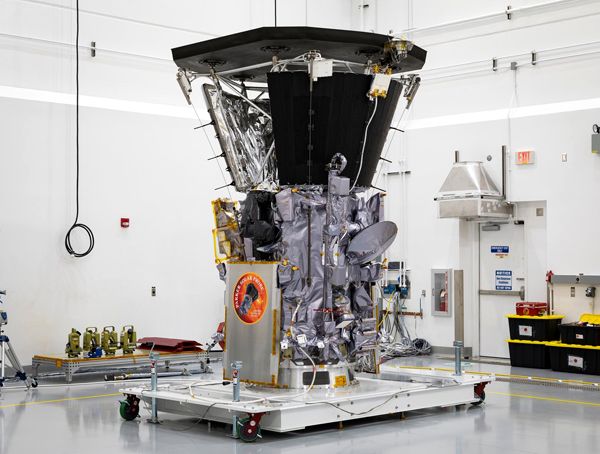 NASA
Earlier today,
NASA announced that the impending launch of its
Parker Solar Probe
has been delayed
from August 6 to August 11
(after having an original flight date of August 3)
...due to a piece of foam that technicians at Astrotech Space Operations
(in Titusville, Florida)
found inside the
Delta IV Heavy
payload fairing after Parker was recently encapsulated inside it. This is good news to me—as I probably would've missed the launch if it took place on August 6
(Monday)
due to work. The Delta IV Heavy rocket that will send Parker towards the Sun is now set to depart from Cape Canaveral Air Force Station in Florida on August 11 at 3:48 AM, Eastern Daylight Time
(12:48 AM, Pacific Daylight Time)
. I can live with that!