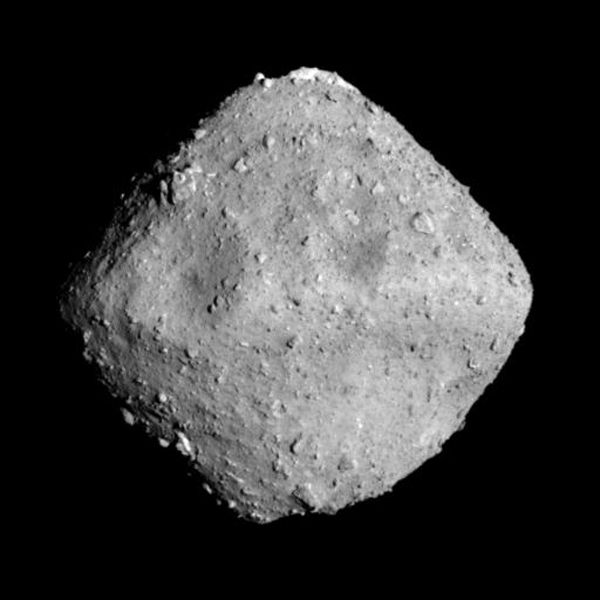 JAXA
Hayabusa 2 Rendezvous with Ryugu (Press Release)
JAXA confirmed
Hayabusa 2
—JAXA's asteroid explorer—rendezvoused with Ryugu, the target asteroid.
On June 27, 2018, JAXA operated Hayabusa 2's chemical propulsion thrusters for the spacecraft's orbit control.*
The confirmation of the Hayabusa 2 rendezvous made at 9:35 a.m.
(Japan Standard Time, JST)
is based on the following data analyses:
・The thruster operation of Hayabusa 2 occurred nominally
・The distance between Hayabusa 2 and Ryugu is approximately 20 kilometers
・Hayabusa 2 is able to maintain a constant distance to asteroid Ryugu
・The status of Hayabusa 2 is normal
From this point, we are planning to conduct exploratory activities in the vicinity of the asteroid, including scientific observation of asteroid Ryugu and surveying the asteroid for sample collection.
* Hayabusa 2 operation hours: 7:00 a.m.
(JST)
through 3:00 p.m.
(JST)
, June 27. The thruster operation was pre-programmed in the event sequence earlier on the day and the command was automatically executed.
Source:
Japan Aerospace Exploration Agency
****