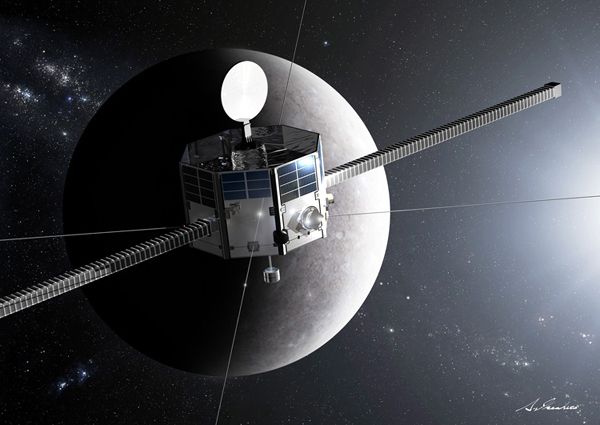 JAXA
The Japan Aerospace Exploration Agency (JAXA)
is currently holding a PR campaign where not only can you submit a name that might be chosen as the official moniker of its Mercury-bound spacecraft, the
Mercury Magnetospheric Orbiter
(MMO)
, but you can also send your own name and a personal message that will be placed on a memory card aboard the space probe before it launches to the barren world six months from now. Click on the link below to take part in this exciting project:
Send your name and a message to the planet Mercury
The MMO is Japan's contribution to the European Space Agency's
BepiColombo
mission. Along with Europe's
Mercury Planetary Orbiter
, the MMO will launch to Mercury via an
Ariane 5
rocket from French Guiana this October...and arrive at the closest planet to our Sun in December 2025. The deadline to submit an official name for MMO
(I chose Larunda from Roman mythology as my submission)
and provide your own name and message is this Monday, April 9 at 10:00 AM, Japan Time
(which would be Sunday, April 8 at 6 PM, Pacific Daylight Time, here in California)
.
So hurry up and click on the link above
(or the images above and below)
to leave your own mark on Japan's Mercury-bound spacecraft! And while you're at it,
click on this link
to send your name towards the Sun itself as well...courtesy of NASA's
Parker Solar Probe
(which launches in July)
. That is all.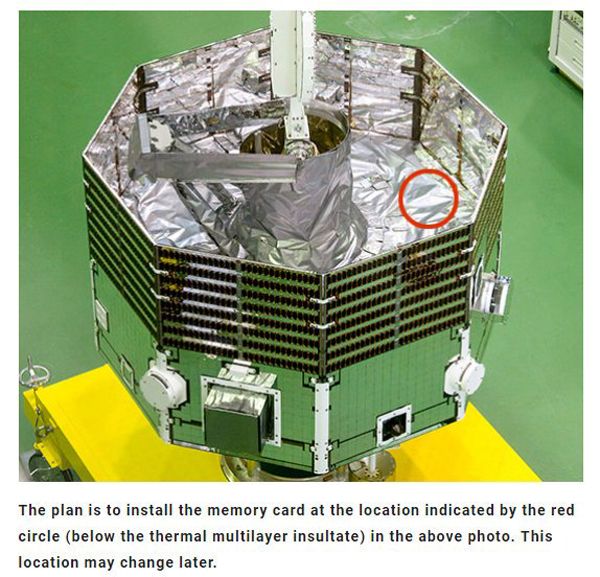 JAXA