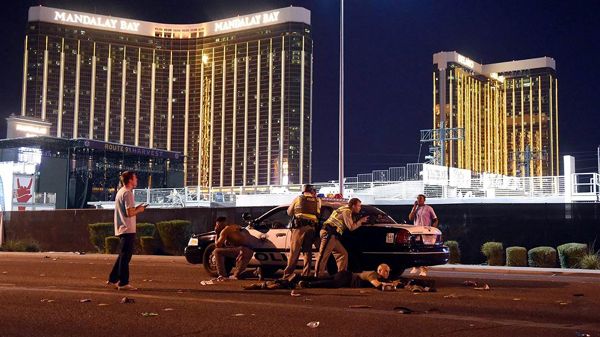 My heartfelt condolences
to the families of the 50+ individuals who lost their lives yesterday...and to the 500+ other people who were injured in last night's horrific shooting outside the
Mandalay Bay Resort and Casino
in Las Vegas. The white domestic terrorist who committed this atrocious act took his own life before he could be apprehended and answer for his crimes—so may he rot in hell instead. The topic of gun control must once again be brought up, but if the meme below is any indication, the death of dozens of concertgoers last night won't prompt Republicans to grow a pair and stand up to the National Rifle Association by enacting tougher gun laws in our nation. 'Cause you know, as far as the GOP is concerned Americans need their guns but don't deserve to have universal healthcare.
Yes,
I'm politicizing this.
Another dark and disgraceful day for this country.