So yesterday,
I visited Griffith Observatory for the first time in almost 23 years! This historic Los Angeles landmark still looks as elegant as it did when I last went here in the summer of 1994...right before I started my first year in high school. The Astronomers Monument out in the front lawn is still a neat sight to see, it was cool to watch the pendulum swing away inside the main lobby again, and it was great to get a glimpse of the 12-inch Zeiss Telescope in the left dome
(if you're viewing Griffith from the front lawn)
of the observatory.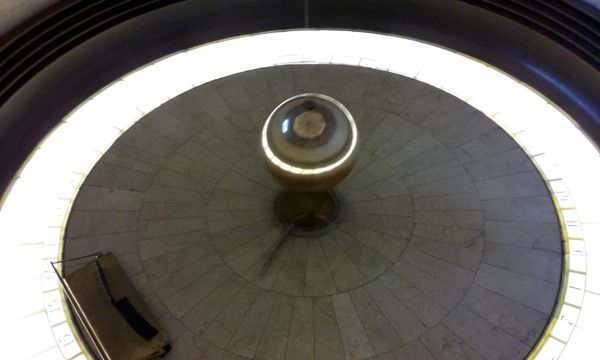 I was thinking about attending a show inside the Samuel Oschin Planetarium
(not to be confused with the Samuel Oschin Pavilion—the temporary home of space shuttle Endeavour at the California Science Center in Exposition Park)
, but it would've been about a two-hour wait for the next one to begin. So I decided to take a few more pics and bought two fridge magnets at the gift shop before I took a lengthy but quick walk
(thank you, gravity!)
to my car parked about a mile down the hill.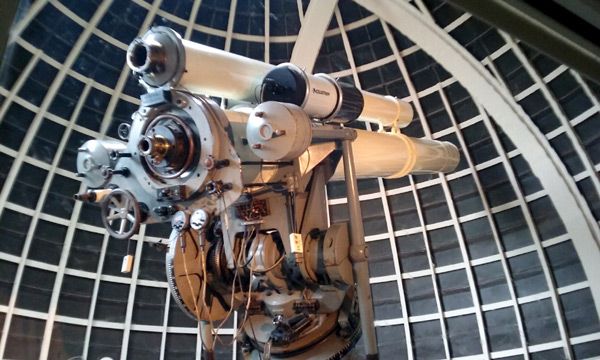 I'm a huge space geek today...thanks in part to a field trip that my class took to Griffith back in the 4th grade
(in April of 1990)
. The many astronomy exhibits on display throughout the observatory are a thrill to see if you love learning about the cosmos. And if you don't care about learning about the cosmos
(damn you)
, Griffith is still a wonderful place to just hang out and use one of the many spotting scopes placed on and around the building to gaze down at the Los Angeles Basin, or the Hollywood Sign a few miles away.
LINK:
January 2017 photos that I took at Griffith Observatory in Los Angeles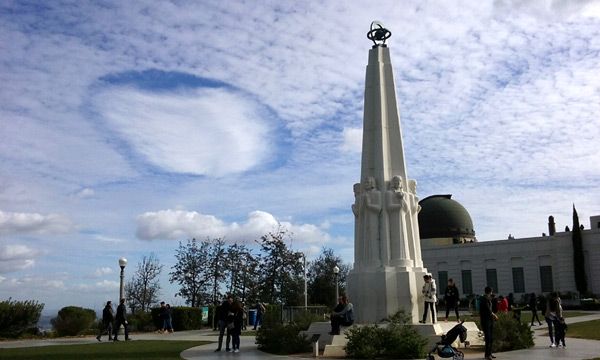 All-in-all, Griffith Observatory is a must-see if you're a tourist visiting from out of state or out of country, or you're an L.A. native who wants to check out a landmark that makes you appreciate just how amazing the City of Angels really is. Will I visit Griffith again, you ask? You
betcha!
And this time I'm gonna dish out $7 to catch a cool show inside the planetarium. Happy
(rainy)
Monday!