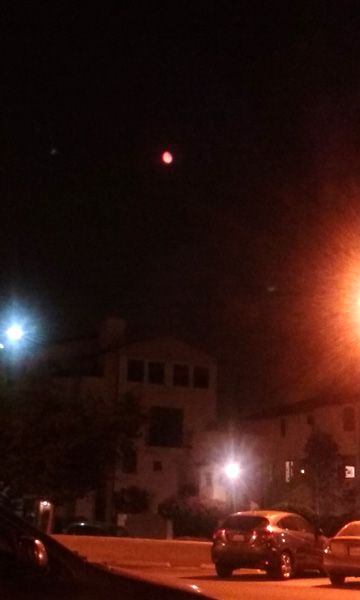 Just thought
I'd share these pics that I took of the effects of the wildfire that's currently burning in the Santa Clarita Mountains north of Los Angeles. Known as the Sand Fire, this inferno has been a fascinating sight to see
(just don't tell that to someone whose home was either destroyed or endangered by this ever-growing blaze)
from 40 to 60 miles away. The photos above and directly below were taken when the fire began last Friday. The Moon is tinted red by the cloud of smoke hanging above old town Pasadena, while the cloud itself was an ominous sight to see from my house in West Covina located 60-plus miles away from the calamity.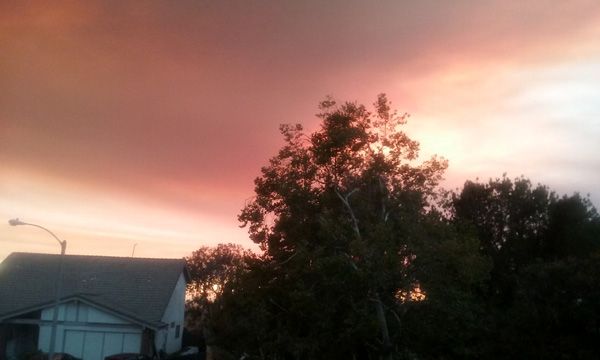 The images shown below were taken yesterday. As seen from the Santa Anita Mall in Arcadia, the Sand Fire no longer leaves a huge cloud of smoke obscuring the skies over much of Southern California, but is still visible above the mountains in which it burns. The final photo below was taken from a street near my house in West Covina as I was heading to work in the evening. That cloud of smoke looks
totally
ominous...like something from the first
(and good)
Independence
Day movie...
Much props to the firefighters working around the clock to put out this blaze.