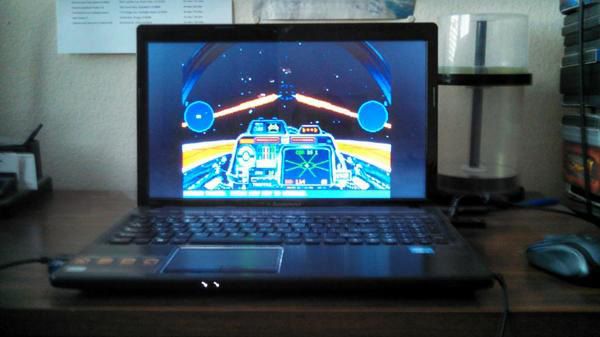 If you're a regular visitor
on this Blog
(I'll assume that you are)
, you'll know that I'm
a huge fan
of the classic
StarWars: X-Wing
video game that was released on PC back in 1993, and that my favorite Rebel craft to use are the A- and B-Wing starfighters
(the screenshot above shows an A-Wing mission that I played on X-Wing back in 2014;
yes,
I still play this game even today)
. So it was a
thrill
to see the tweet below posted this morning...featuring a pic of England's Prince Harry chillin' inside the cockpit of an A-Wing mockup
(with Mark Hamill standing nearby)
on the
Star Wars: Episode VIII
set at Pinewood Studios near London. The A-Wing's design will obviously be updated from that in
Return of the Jedi
, but I'm just glad that it makes its return to the big screen once more. Now I'm waiting on another tweet that will let us know that the B-Wing will also see action during Rian Johnson's 2017 installment in the new Star Wars trilogy. Carry on!
A-WINGS CONFIRMED! pic.twitter.com/uttIBQgNVh

— Ali Arikan (@aliarikan) April 19, 2016