Right on, Batman!
I have
no
idea why that song "Happy" from the film
Despicable Me 2
beat out U2's "Ordinary Love"
(which is in the movie Mandela)
at this year's Academy Awards. "Happy" is
too
repetitive,
really
boring, goes on for
too long
and—in case I didn't make myself clear earlier—is
too freakin'
repetitive. Kelly Clarkson is guilty of this too
(
"No—
I don't care if you don't write a love song about me, nor do I care if I don't know a thing about you")
...but "Happy" just makes me want to buy Despicable Me 2 on DVD and then take a leak on it out in my backyard. It's
just that
annoying.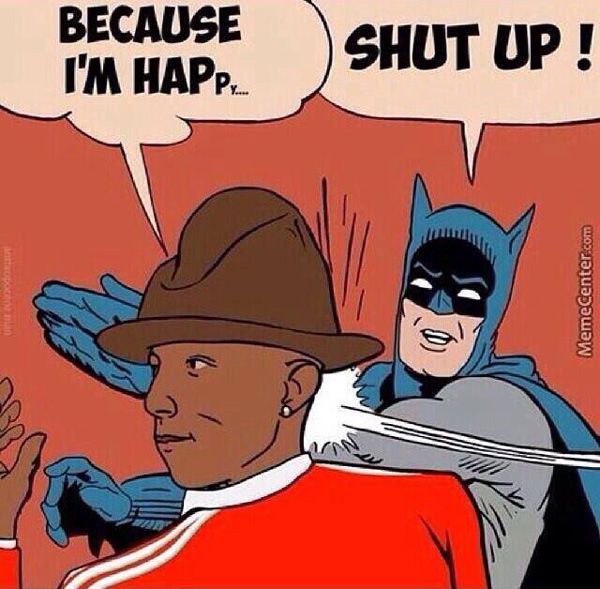 Image courtesy of Hot 104.7 Maine Fan Page -
Facebook.com