Just thought I'd share
this smartphone pic that I took while I went hiking with
Nancy
(yes, we finally hung out after more than a week of texting her to see if she was free to do um, anything)
this morning. This is a great view from a park that's only a few miles from my house. Won't tell you which city specifically...only that the 626 area code
rules,
so don't talk smack,
yo!
Yea, that was
lame.
Anyways, I'm wondering when's the next time I'll go hiking with Nancy—and where? Joshua Tree? San Diego? Pacific Palisades
(which was one of the other choices for today's hike...despite the fact it's 60 miles from my house and about 80 miles from where Nancy lives)
? Either way, I don't mind commuting as long as I chill with my girl again. Carry on.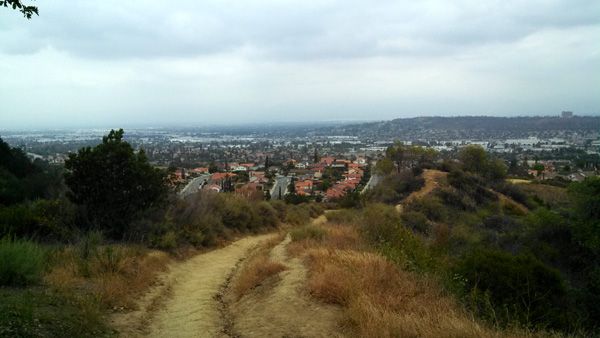 UPDATE (May 26 - Memorial Day):
I went hiking with Nancy again at a different trail this morning. Originally, we were to meet up around 6 AM, but we both showed up around 7 AM and hiked for two hours. Here are photos from today's excursion... All that needs to happen now is for us to get together for a cup of coffee, hah.