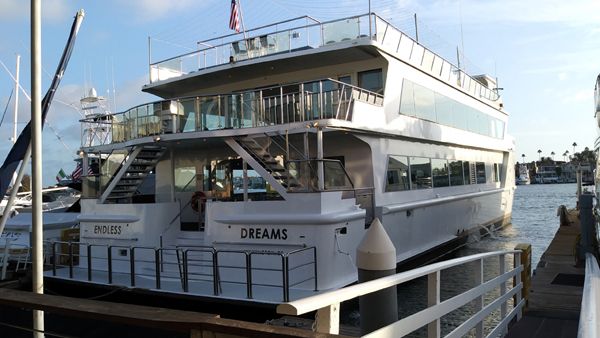 Last night,
I drove down to Newport Beach
(in Orange County, CA)
to attend a dinner cruise that celebrated 20 years since I graduated from high school, and needless to say, it was
awesome!
I'm totally glad that I went. Originally,
I was unsure
about whether or not I should go since none of my close friends from school were showing up...but the reunion had such a festive atmosphere that almost every classmate in attendance was willing to approach and touch base with fellow students who they didn't really talk to when we were at Bishop Amat
(our alma mater)
from 1994 through '98.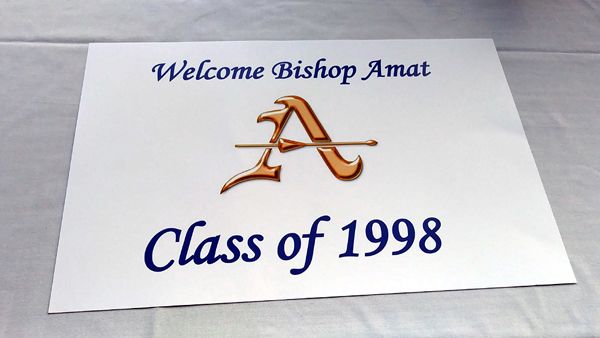 The dinner cruise was aboard a charter yacht known as
Endless Dreams
, courtesy of
Hornblower Cruises & Events
. Personally-speaking, what made this reunion more enjoyable than
our 10-year reunion
in 2008 was that the cruise around Newport Beach Harbor lasted about 4 hours and we obviously couldn't leave till it ended!
(We boarded the ship at 5:30 PM, set sail from the dock around 6:30 PM and didn't return to the pier till after 10 PM.)
Since we were all stuck on the Endless Dreams together, my classmates and I had no choice but to talk to as many people onboard as possible...making us bond even more. We had so much fun on this cruise that after we returned to the dock, we literally walked across the street to attend a post-reunion gathering at
On the Rocks Bar & Grill
. The last 3 photos at the bottom of this entry shows just how many Amat folks stuck around to continue the festiveness that began when we gathered together at the Hornblower dock before 5:30 PM.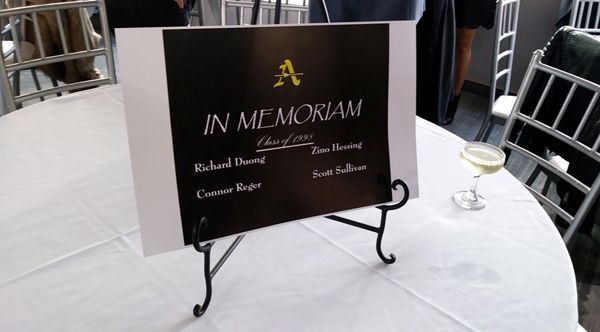 I
totally
can't wait for the 30-year reunion in 2028! Some of my classmates joked last night that we should have a 21-year reunion next year, but that's
a little
too much. No need to make the same mistake that Disney did releasing
Star Wars: The Last Jedi
and
Solo: A Star Wars Story
within 5 months of each other!
Heck—
Even a 25-year reunion would be too soon. 2028 gives all of us Class of '98 folks enough time to experience more life events and changes that we can share three decades after our commencement ceremony was held at Bishop Amat High School
(on June 5, 1998)
. Happy Sunday...and
Go Lancers!
LINK:
Additional photos I took during my 20-year high school reunion